Bachelor of Science in Public Health
A Bachelor of Science in Public Health (BSPH) is a competency-based educational degree focused on the knowledge, skills, and abilities relevant to improving population health. Our education program is strengthened by our regionally focused, practice-based scholarship and service. The BSPH degree is an excellent option for those who want to pursue a pre-professional degree and will be applying to medical, dentistry or nursing school.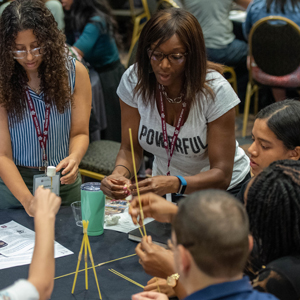 Learning Communities
An exciting Honors learning community entering its' eighth year, Broad Street offers a select group of high-achieving students all the advantages of a small, student-centered college with all the benefits of being a student at one of the largest and most comprehensive educational institutions in the world. 
Students in Broad Street enroll in a special honors section of PHLT 270H, the foundational class for Broad Street, for the fall term.  This course, The Last Lecture Series, offers interactive faculty lectures, in-depth examination of relevant literature, and group discussion.  The college's best faculty have been tabbed to present lectures and lead discussion in an interdisciplinary cross-college survey of the best that Public Health and the TAMU Health Science Center has to offer.
One of the primary attractions of Broad Street is its international component.  Students in the Society embark on a week-long study abroad program to a country of their choosing over spring break of their freshman year through PHLT 370H – Windows on the World.  International experience is a primary component of the Society and is a vital part of the sort of all-around education that is so valued in today's society.
Previous destinations have included London, Paris, Amsterdam, Prague, Berlin, Brussels, Munich, Budapest and Vienna.  Group travel rates and our overseas connections make this a very affordable once-in-a-lifetime experience for our students. 
Minimum qualifications to apply to Broad Street include a 1300 or higher SAT, 30 ACT, and top 10 percent class rank.  Students interested in the Broad Street Society may contact Dr. Don Curtis at dcurtis@tamu.edu.
The Public Health First-Generation Scholars program, also known as THRIVE, is heading into its fifth year in Fall 2023! This Hullabaloo U certified learning community, specific to Public Health Studies, serves first-time-in-college first-generation students. THRIVE is a two-semester, 1 credit hour each, graded course. The course includes the same instructor and Peer Mentor throughout the two semesters.
THRIVE covers a number of topics related to student success both inside and outside of the classroom as students transition into the college setting. Importantly, the course has a strong foundational basis of community building. Topics discussed can include: graduation planning, establishing and attaining goals, time-management, motivation, reflection, resilience, discovering and utilizing strengths, degree planners, major exploration, career exploration, and professional development (resume and cover letter building).
In addition to the various topics discussed in class, a number of speakers from across the university are brought in to share useful information with students. Past speakers have included the Money Education Center, Counseling and Psychological Services, Student Health Services, and a number of Public Health Faculty, such as the Program Director for the Masters in Public Health.
3+2 Degree Programs in Multiple Concentrations
Another option for talented undergraduate students is the new 3+2 Program in Epidemiology, Occupational Health, Health Promotion and Community Health Sciences, or Health Policy and Management in which undergraduate BSPH majors can earn a combined BSPH/MPH degree through an intensive program covering no more than 5 years. The application is now available. Students apply in the spring of their junior year, and the combined program begins fall of their senior year. Students must have a minimum 3.5 overall Texas A&M GPA on a minimum of 30 Texas A&M credit hours at the time of application.
WHAT CAN YOU DO WITH A BACHELOR OF SCIENCE IN PUBLIC HEALTH DEGREE?
Our graduates move on to prominent roles within several health care fields:
Medicine
Dentistry
Nursing
Physician's Assistant
Physical Therapist
Hospital Management
Epidemiology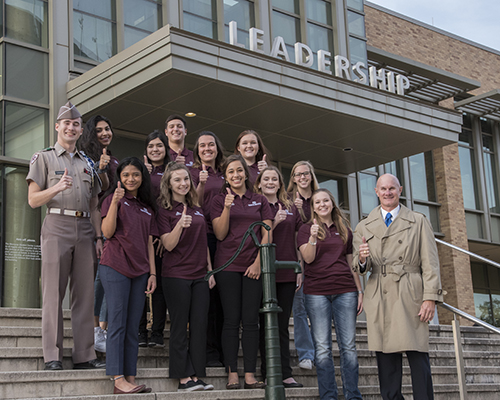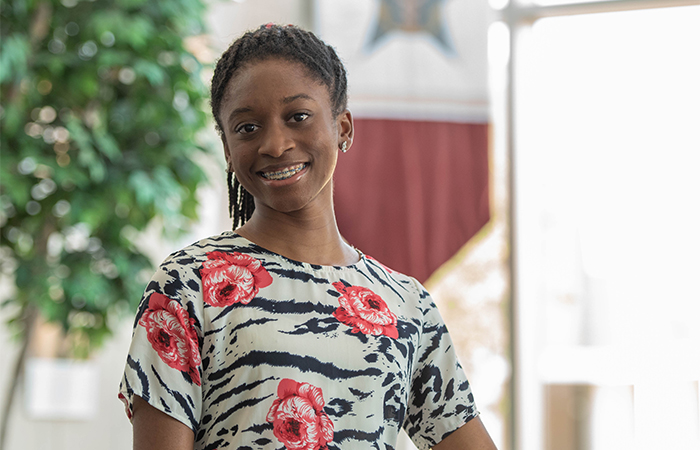 "So many of my professors have made efforts to encourage and support me as a student. I immediately think of Dr. Don Curtis, who always shares resources and encouragement with us. As students, our number one supporters are really the professors."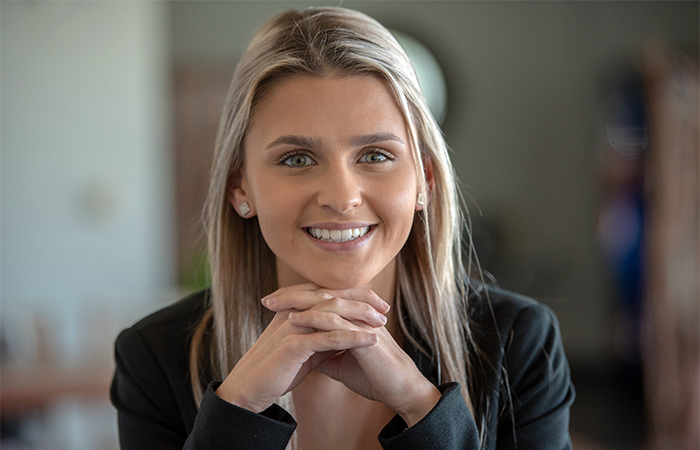 Governor Greg Abbott has appointed Matilin "Mati" Rigsby student regent to the Texas A&M University System Board of Regents. She will serve a one-year term from June 1, 2021, through May 31, 2022. One student regent is appointed annually to the Board of Regents.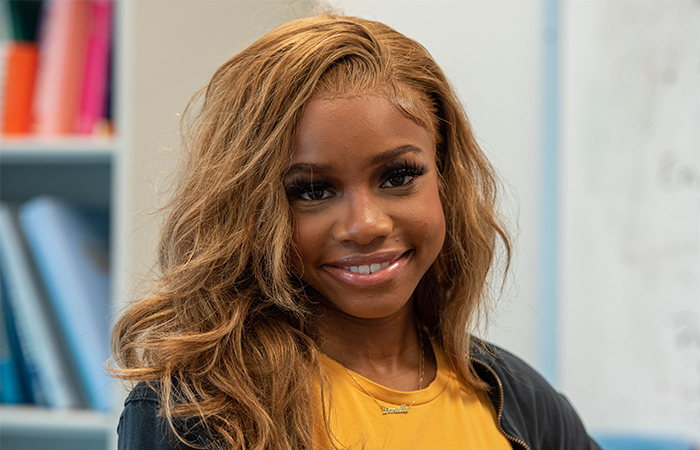 "My goal is to go to med school and I feel the School of Public Health has prepared me to be a competitive candidate. I have such a good understanding of public health that I'm able to speak conversationally with prospective employers and medical professionals"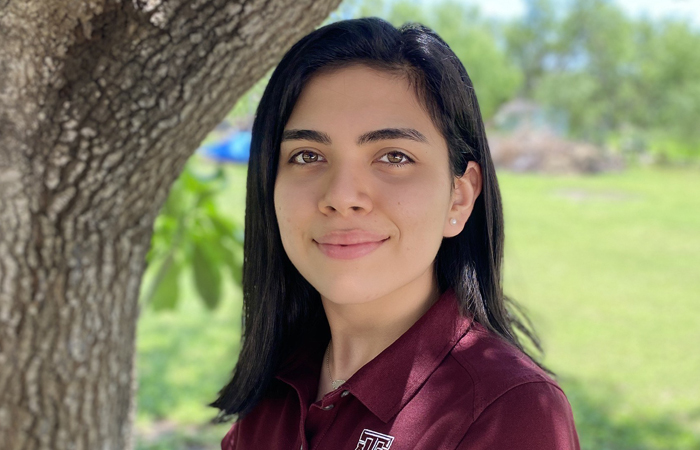 "I want to give back to my community in South Texas that has given me so much. With what I have learned in my degree program, I will be more capable to return the favor."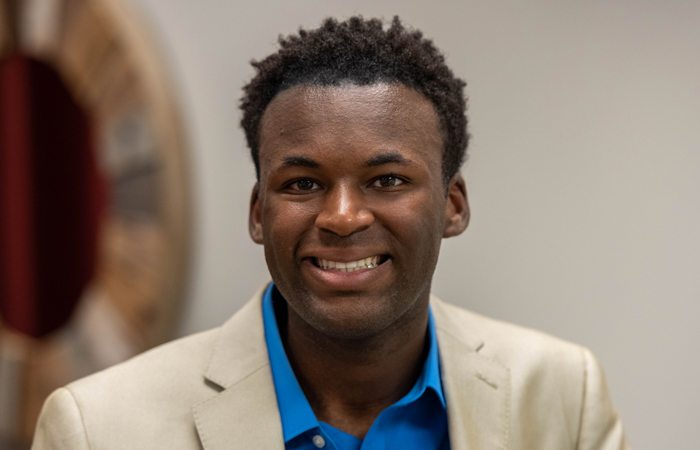 "I have loved my experience and could not have imagined doing public health anywhere else. I love all aspects of public health now and the professors have fostered an environment where I know I can succeed."
Previous
Next