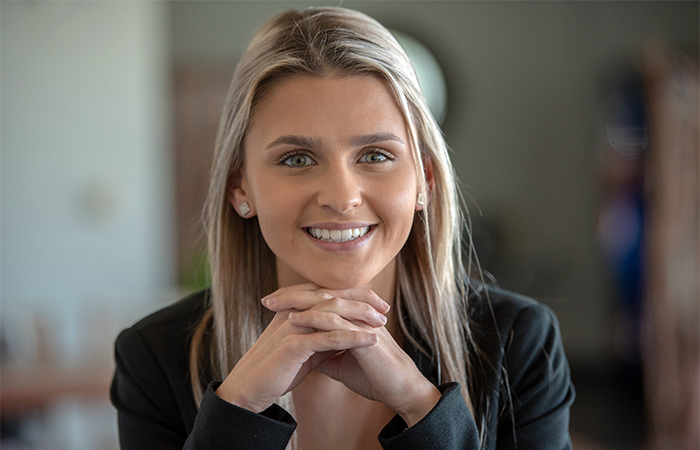 Why did you choose Texas A&M Public Health?
When searching for undergraduate programs in public health, one of the main things that stood out to me was the design of the curriculum for undergraduate students. Taking classes from health policy to biostatistics not only exposed undergraduate students to different aspects of the public health field, but it also showed that faculty were focused on training students for the work force.
The Broad Street Society has been one of the highlights of my time at the school. I traveled to Berlin where I was able to analyze the relationship between public health and human trafficking in the United States and Europe. Because of this experience, I was able to secure an internship in Washington D.C. this upcoming summer.
You will not find another school like the Texas A&M School of Public Health. The intimate, undergraduate program allows students to build life-long relationships with one another and receive one-on-one training from professors who are passionate and well-versed in their subjects. The outstanding faculty here are the reason I plan to stay at the school to pursue my graduate degree in public health.