About our campuses
The Texas A&M School of Public Health has state-of-the-art campuses in both College Station and McAllen, Texas. Classes are offered on both campuses, and online.
College Station
The School of Public Health's College Station campus is located on the main Texas A&M University campus. The three-building complex includes a classroom building, a laboratory building and an administration building.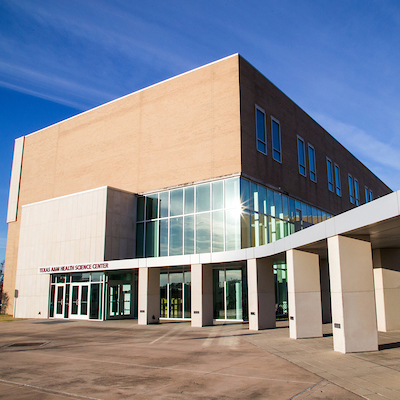 McAllen
The Texas A&M School of Public Health offers several degree plans at the new Texas A&M University Higher Education Center at McAllen. Located in the 20th most populated city in Texas, the center was opened in the fall of 2018 to continue the university's commitment to supporting the educational needs of Texas with top-tier educational programs that will fulfill individual student career goals, enhance continued economic development of the region and help provide the necessary skilled workforce.