Vision
Stronger Communities, Healthy People—Our Tradition
Mission
Texas A&M School of Public Health is committed to transforming public health through interdisciplinary inquiry, innovative solutions and development of leaders through the Aggie tradition of service to engage diverse communities worldwide.
Values
A —Accountability: Meaningful impact
G —Global and diverse: Our research crosses borders
G —Generosity: Through selfless service
I —Integrity: In everything we do
E —Excellence: In teaching, research, service and practice
S —Social Justice
P —Professionalism: Leaders paving the way
H —Honor: Respect for all
Research
New awards for Fiscal Year 21 (9/1/20 to 8/31/21) were $12,020,102.
Research expenditures total over $100 million since the school's inception through funding from NIH, CDC, NSF, HRSA, ACL, private foundations and others.
Over 280 faculty research publications in 2020.
SPH researchers led from March 2020-March 2021 COVID-19 modeling and public health response initiatives that span across all TAMU and TAMUS campuses in Texas.
Impact through public health interventions and/or research in all 254 counties in Texas.
Leading national researchers in occupational and environmental health, health policy and economics, healthy aging, community health and health disparities.
Collaboration on Cancer Prevention and Research Institute of Texas (CPRIT) grants totaling over $ 8 Million since school's inception.
Home of Rural Healthy People 2010, 2020, and 2030-the rural focused counterpart to the U.S. Department of Health and Human Service's Healthy People 2010, 2020, and 2030.
Strong University-industry commercialization ties with 32 patents by EOH faculty.
Research Centers
The Ergonomics Center
Southwest Rural Health Research Center
Center for Community Health and Aging
USA Center for Rural Public Health Preparedness
Center for Health & Nature
Center for Health Equity and Evaluation Research
Research Awards
$5.4 million: Texas Health and Human Services Commission to evaluate the Texas 1115 Healthcare Transformation and Quality Improvement Program Waiver
$4.9 million: U.S. Department of Agriculture-Multi-state Initiative to Reduce Childhood Obesity
$2.8 million: Health Resources and Services Administration (HRSA)-Southwest Rural Health Research Center
$2.7 million: Centers for Disease Control & Prevention-Working on Wellness (WOW)
$2.7 million: National Institutes of Health-Physical Activity Impacts of a Planned Activity-Friendly Community: The What, Where, When and Why of Environmental Approaches to Obesity Prevention
$2.6 million: National Institutes of Health-Fighting Obesity by Reinventing Public Transportation
$2.1 million: National Institute of Environmental Health Sciences Outstanding New Environmental Scientist (ONES) Award–Mechanisms of particulate matter driven infant respiratory disease (RO1)
$1.8 million: National Institute of Allergy and Infectious Diseases and the National Institutes of Health-National COVID-19 Vaccine Study (PreventCOVIDU)
$1.4 million: Cancer Prevention Research Institute of Texas-Continuation/Expansion of Texas A&M's Breast and Cervical Cancer Prevention Program for Underserved Women through a Family Medicine Residency
$1.0 million: Improved AD/ADRD Assessment Sensitivities Using a Novel In-Situ Sensor Systems
$1.0 million: Patient-Center Outcomes Research Institute (PCORI)-Privacy Preserving Interactive Record Linkage via Information Suppression
$1.0 million: U.S. Department of Agriculture-Education building resources to reduce the transmission of COVID-19 among migrant and seasonal farm workers, food services providers and their communities
FOUNDED
1998
LEADERSHIP
Dean Shawn G. Gibbs, PhD, MBA, CIH
FACULTY
80
Departments
Health Policy & Management
Environmental & Occupational Health
Epidemiology & Biostatistics
Health Behavior
ACADEMICS
Enrollment Totals: 2,788 majors and 610 minors
Bachelor of Science in Public Health-846
(BSPH overall average GPA 3.5 one of the most diverse degree programs at Texas A&M with 40.8% White, 30.0% Hispanic, 5.2% Black, and 21.4% Asian, with 2.2% reporting as mixed or other race)
Allied Health-1,338
Community Health-119
Master of Public Health-288

Biostatistics
Epidemiology
Environmental Health
Health Policy and Management
Health Promotion and Community Health Sciences
Occupational Health and Safety

Master of Health Administration-87
Master of Science in Health Education-18
Doctor of Public Health-54

Epidemiology
Environmental Health
Health Promotion and Community Health Sciences

PhD in Health Services Research-11
PhD in Health Education-27
Public Health Minors-350
Occupational Health & Safety Minors-60
Health Minors-200
Student Excellence
Master of Health Administration (MHA) program improved ranking to 28th from 33rd in U.S. News & World Report 2019.
98 percent job placement of Environmental and Occupational Health graduates with starting salaries averaging $76,000.
EpiAssist student volunteers provided in excess of 4,000 hours assisting Texas' state, regional and local health departments with outbreak investigations, disasters and emergencies, community health assessments and other projects.
Our students are actively involved in two learning communities:

  Broad Street Society Honors Learning Community
  Public Health First-Generation Scholars

We are proud to qualify as a Hispanic serving Health Professions School.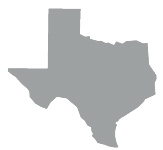 735
Sites in Texas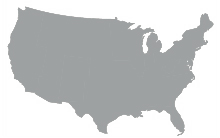 35
US States

22
Countries
We provide many learning opportunities for students. These include applied practicum experience, education abroad, and community partner volunteer opportunities. Practicum experiences occur across the state, nation, and world.