Bachelor of Science in Public Health
About the program
The Bachelor of Science in Public Health (BSPH) program is based on a philosophy of health promotion and disease prevention, to improve the quality of life of individuals, families, and communities. Graduates of the BSPH program, which of offered at both the College Station and McAllen campuses, will be able to assess factors influencing health in populations as well as plan, design, implement, and successfully manage effective health care programs and interventions. Students in the BSPH program must maintain a minimum cumulative GPA of 3.0 in their Texas A&M coursework. Another option for talented undergraduate students is the new 3+2 Program in which undergraduate BSPH majors can earn a combined BSPH/MPH degree through an intensive program in 5 years in one of four concentrations:  Epidemiology, Occupational Health, Health Promotion and Community Health Sciences, or Health Policy and Management. The application is now available. Students apply in the spring of their junior year, and the combined program begins fall of their senior year. Students must have a minimum 3.5 overall Texas A&M GPA on a minimum of 30 Texas A&M credit hours at the time of application.
Public health professionals with a Bachelor of Science in Public Health (BSPH) are prepared to:
assess factors influencing health in individuals, communities and populations
plan effective programs and interventions
design evaluations for those interventions
successfully manage the implementation of those programs
The BSPH program is based on a philosophy of health promotion and disease prevention, to improve the quality of life of individuals, families and communities.
The BSPH discipline focuses on four areas:
the multiple determinants of health, including biological, environmental, sociocultural, health service, and economic factors,
identification of scientific data, tools of informatics, and other information for identifying indicators of health status and health disparities and assessing the well-being of a community,
addressing the major local, national, and global health challenges, and
designing public health approaches and interventions that improve health outcomes, population health and well-being.
Degree Plans
Cost of Attendence
For cost of attendance including estimated cost of tuition and fees, books & supplies, housing, etc., please visit the Texas A&M  Office of Financial Aid and Scholarships website.
Why Public Health?
Need
There is currently a critical shortage of trained public health professionals that has been documented over the past decade. The Association of Schools of Public Health reported that the ratio of trained public health workers has declined from 220/100,000 in 1980 to 158/100,000 in year 2000. To return to the 1980 level approximately 250,000 new professionals will be needed over the current projected graduation rates.
In Texas, a survey of Federally Qualified Health Centers, local health departments, and state health and human service agencies completed in 2009 found vacancy rates as high as 8 percent for epidemiologists and environmental health workers, 10 percent for health educators, and 22 percent for public health technicians; the agencies desired an additional 134 FTEs over their vacancies for those four categories.
Workforce Needs
To date, undergraduates with educational grounding in public health principles and practices have been relatively rare. But, undergraduates with classroom training and field experience can be prepared to enter and grow in public health organizations and agencies, appropriately filling the notable part of the workforce gap between an untrained workforce and graduate-degreed professionals.
Why the BSPH?
The Bachelor of Science in Public Health degree program is more than a means to produce ready public health practitioners. It can complement or enrich a traditional biology-based pre-health degree plan for students intending professional education in medicine, nursing, allied health or other health professions. Notably, the program establishes a specific entry-level baccalaureate degree in the public health academic pathway which, until recently, has started with a master's degree.
Student Demand
Student demand is reflected in the growth of undergraduate public health programs nationally.
Between 2003 and 2007, the number of bachelor's degrees awarded in public health doubled, increasing from 1,322 to 2,639.
By 2005-2006 approximately half the schools and graduate programs of public health were offering undergraduate courses, minors or majors.
By 2008, among all four-year institutions, about one in every six was offering a major, minor or concentration in public health or a similar field.
Current and anticipated public health workforce gaps require not just a replacement, but a recalibration of the workforce. In order to meet the more complex challenges and opportunities they face, agencies need workers with new and different skills and a broader background that includes health information technology and informatics, cultural competence, global health, communication, policy, community participatory research and disaster preparedness, as well as skill in the core functions of public health practice.
Application Requirements
ApplyTexas Application
Applicants wishing to submit an application to the BSPH degree program will apply through ApplyTexas.
Detailed information on freshman and transfer application submissions can be found on the Texas A&M Office of Admissions website.
Change of Major and Transfer Applicants
Change of Major
This information is for current Texas A&M University–College Station campus students.
The Bachelor of Science in Public Health (BSPH) program will accept changes of major according to Texas A&M University policy, but restricts changes of major according to the criteria listed below. In addition, the dean or designate must verify availability of resources necessary to insure the student's full-time enrollment in required courses prior to admission to the BSPH. If such resources are not available, admission will be denied.
 
Students at Texas A&M University wishing to change major after beginning in another university college or department must meet the following requirements to be considered for change of major:
Complete the Texas A&M Core curriculum courses.
Achieve a minimum GPA of 3.00
Attempt 90 total credit hours or fewer (credits attempted at any institution)
Schedule an advising appointment with a Public Health Studies academic adviser
Submit the Change of Major Application during this meeting
Students must meet with an advisor during walk-in advising hours which are Monday-Friday, 9am to 11am and 1:30pm to 4:30pm to change their major into BSPH.
Transfer Applicants
Applicants using the Apply Texas application portal as transfer applicants to the BSPH degree program must meet the following requirements to be considered for transfer:
Complete the Texas A&M Core Curriculum with grades of C or better.
Achieve a minimum GPA of 3.00. All transcript coursework will be considered in the GPA calculation.
Have completed at least 42 college credit hours that includes core and Common Body of Knowledge (CBK) courses. See below for CBK details.
Active Articulation Agreements
The BSPH program has 2+2 agreements, also known as articulation agreements, with the following community colleges. Students with a minimum 3.0 GPA at those institutions who take a prescribed menu of courses are guaranteed admission to the Bachelor of Science in Public Health program at Texas A&M. The links below show the specific coursework that needs to be completed at those institutions for students to qualify.
Common Body of Knowledge (CBK) courses:
BIOL 1406 - Biology for Science Majors I (lecture and lab)
BIOL 1407 - Biology for Science Majors II (lecture and lab)
CHEM 1411 - General Chemistry I (lecture and lab)
MATH 1325 - Business Math II
Special Notes: Texas A&M University at Galveston or Texas A&M University at Qatar students wishing to change to the BSPH major should follow the change of major process noted above. Galveston or Qatar students wishing to register for coursework should contact BSPH advisers to proceed.
Undergraduate Academic Advising for Spring 2021
Due to the need for social distancing, walk-in advising is discontinued until further notice .   We encourage you to continue to utilize our advising resources remotely if at all possible.
Advising Options Offered
Email: strongly encouraged; students can email their assigned academic advisor at any time 
Phone: schedule 48 hours in advance; schedule via email with your assigned BSPH academic advisor
Zoom: schedule 48 hours in advance; schedule via email with your assigned BSPH academic advisor
In-Person: all 30-minute, in-person meetings must be scheduled 72 hours in advance. Please email Ms. Hernandez to set up a face to face meeting. 


Dr. Curtis is available throughout the week subject to schedule, contact Ms. Hernandez ( danahernandez@tamu.edu) to schedule
Higher Education Center at McAllen BSPH students, please contact Ms. Gonzales for advising options and scheduling.
Advising Times
For in-person: 9:30am – 10:30am and 1:30pm – 4:30pm
For remote advising Monday – Friday: 9:30am – 11:30am and 1:30pm – 4:30pm
Academic Advising Professionalism
only email 1 advisor
put your UIN and name in all email communications to your advisor
only use your Texas A&M official email for any communications with your advisor
allow 24 - 48 hours for responses, advisors typically respond before the 24-48 hour mark
make sure you clearly list your questions if emailing your advisor
have a list of your questions ready for in-person meetings
please utilize respectful and professional language
please read communications from university personnel (Dr. Curtis, your advisor, etc.)
be proactive, be early, and be prepared; busy times are generally during pre and open registration, add/drop, and the last day to Q-Drop
Your BSPH Undergraduate Academic Advisors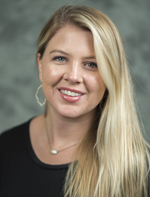 Maggie Walker '14
Academic Advisor II
979.436.9463
maggie.walker@tamu.edu
Advisees: students last name begins with A - Gon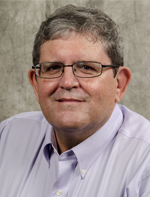 Roy Mitchell, MA
Senior Academic Advisor II
979.436.9463
roymitchell@tamu.edu
Advisees: students last name begins with Gootepehn - Ni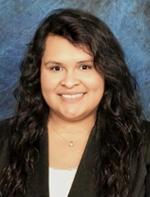 Juanita Rodriguez, MS '17
Academic Advisor II
979.436.9463
rjuanita09@tamu.edu
Advisees: students last name begins with No - Z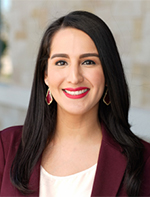 Josette Gonzales '11
Academic Advisor II
956.271.1313
josettegonzalez@tamu.edu
Advisees: BSPH students at Higher Education Center in McAllen