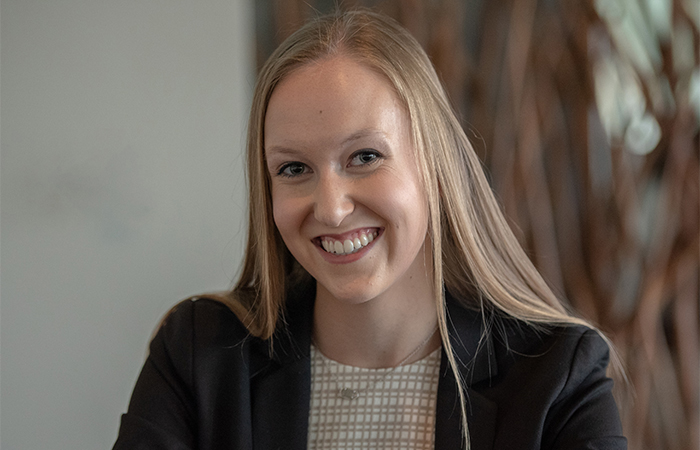 About Gabriella
Bachelor of Science in Public Health
Public Health Studies
---
Hometown: Meridian, ID
Class: 2019
Undergraduate Major:
Professional Interests: Healthcare administration, Children's health
Campus Involvement: Traditions Council, Aggie Network Student Ambassadors, Phi Kappa Phi Honor Society, School of Public Health Student Experience Committee, Broad Street Society
Why did you choose Texas A&M Public Health?
The School of Public Health has a well-designed curriculum that exposes students to many areas of public health while also providing undergraduate students with numerous opportunities to serve in organizations on campus.
My first introduction to the school was my membership in the Broad Street Society, an honor society open to a small group of undergraduates majoring in public health. During this program, I conducted research in London on the United Kingdom's humanitarian response to the Syrian refugee crisis. We also sat through a session of Parliament, where the topic of my research was discussed by leaders of the British government.
Faculty at the school are the reason why I am confident in pursuing a career in health care administration. I applied for the University of Michigan's Summer Enrichment Program in Health Policy and Management, one of the most competitive summer internships in the country. With the assistance from my professors, I was one of 22 students selected. I was able to see how clinical operations are led at a hospital and I conducted more research on health policies of my choice.
I joined the student experience committee my junior year. This committee is made up of undergraduate students, graduate students and faculty with the overall goal of improving communication between the different programs. This experience gave me an opportunity to represent the undergraduate students at the school and provide important perspectives on ways graduate students can get undergraduates more involved in organizations, research opportunities and exposure to graduate-level degree programs.
I cannot thank the school enough for preparing me for graduate school. The BSPH program's extensive emphasis on statistics, project management and population health improvement strategies in particular has helped me understand this new material effectively and has made this transition much smoother.
With all I have learned at the school, I feel empowered to tackle the leading health issues of today and look forward to one day serving as a clinical operations director at a children's hospital. Just a few years ago, I came to Texas A&M as an out-of-state student looking to fit in. Now, I am leaving the school with valuable knowledge in the public health field and an Aggie family I will never forget.