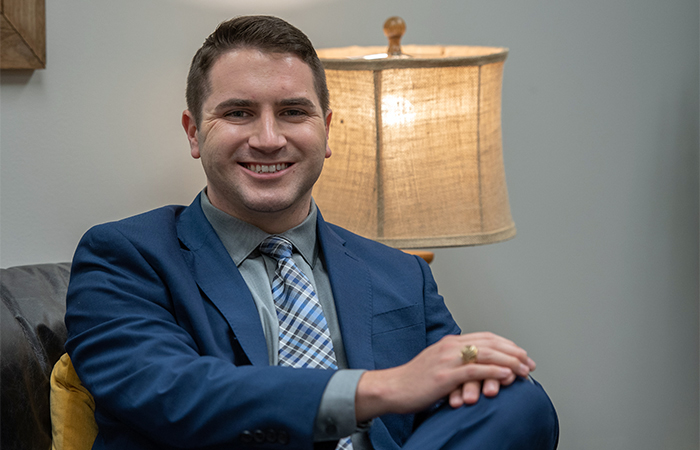 About Chase
Master of Health Administration
Health Policy and Management
---
Hometown: Granbury, TX
Class: 2020
Undergraduate Major: Communication
Professional Interests: Behavioral health, health communication
Campus Involvement: Texas A&M Student Health Services, Association of Future Health Care Leaders, American College of Healthcare Executives, Big Event, Healthcare Finance Association, Medical Group Management Association
Why did you choose Texas A&M Public Health?
The Master of Health Administration (MHA) degree program at the school has been a fantastic experience because of the resources available to students and the caring attitude of the faculty. One of my favorite resources to utilize at the school is career services. The staff in this office are so supportive and always there to help with interviews, applying for jobs, building your resume, or providing career advice.
During my time at the school, I received three scholarships: the Foster G. McGraw Graduate Student award from the American College of Healthcare Executives, the Medical Group Management Association Scholarship, and a scholarship from the South East Texas Chapter of the American College of Healthcare Executives. These scholarships were all made possible by the curriculum I learned in my classes and the support from faculty outside the classroom. These organizations not only assisted in funding my education for graduate school, but have also connected me with prominent professionals in the healthcare administration industry.
The Aggie Network and the unrelenting spirit of service that the faculty embody are attributes that set the School of Public Health apart from others.
I am currently an Administrative Fellow at University of Missouri Health Care.