Ressiel Nicole Villegas 21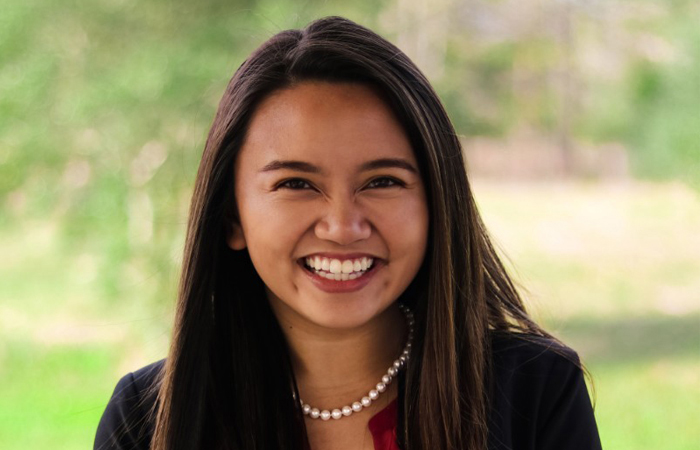 About Ressiel Nicole
Master of Public Health
Health Behavior
---
Hometown: Brenham, TX
Class: 2021
Undergraduate Major: Public Health
Professional Interests: Health disparities, Medicare/Medicaid, Medicine, Community Health
Campus Involvement: Texas A&M Public Health Student Association (TAMPHSA); Community Health Promotion Student Organization (CHPSO)
Why did you choose Texas A&M Public Health?
As a front office medical assistant, I witnessed the difficulty many patients faced when it came to accessing affordable health care. This experience encouraged me to seek a graduate degree focused on educating patients about their health and creating programs that addressed health disparities in local communities. 
Extracurricular activities of the school provide me with plenty of opportunities to share my passion for helping others. I am president of the Community Health Promotion Student Organization (CHPSO) which focuses on promoting an appreciation and career awareness of the public health field. My favorite aspect of this organization is our guest speaker component. I enjoyed Dr. Robert Garcia's presentation on  epilepsy and seizure awareness and the importance of more public health professionals to recognize the signs of this to help those in need. CHPSO enhanced my experience at the school because it created a welcoming community that allowed me to grow closer to my classmates and professors. 
One of the highlights of this year was the practicum fair. This was an unforgettable experience because it exemplified the connections the school has for students in different avenues of public health. I was able to connect with the Brazos County Health Department, which is a dream of mine because this practicum experience allowed me to acquire valuable skills to successfully help underserved populations in the area.
I am currently an osteopathic medical student at the University of Incarnate Word School of Osteopathic Medicine.
I am confident my degree will help me educate my future patients in a way that is easier for them to understand. Because I have been taught the different social determinants of health, I can ask patients about their environment, interpersonal relationships and other factors that affect their quality of care. I am very passionate about access to health care for all and grateful that my MPH program can provide me with the tools to tackle this issue.