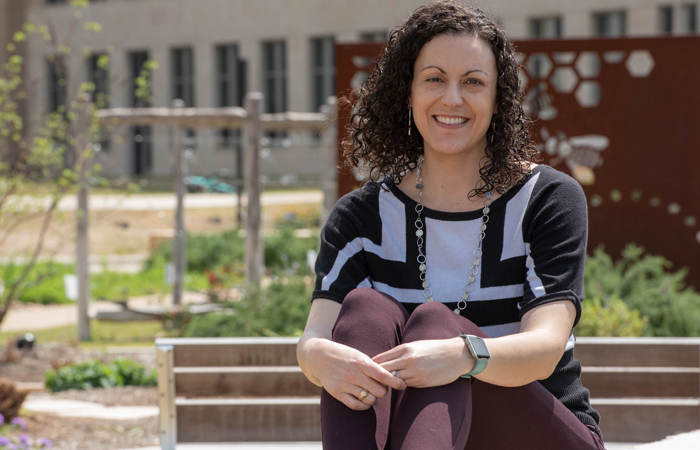 About Leigh Ellyn
Doctor of Public Health
Epidemiology
---
Hometown: Amarillo, TX
Class: 2019
Undergraduate Major: Anthropology
Professional Interests: Infectious Disease, Government Service
Campus Involvement: EpiAssist, American Society of Tropical Medicine and Hygiene, L.T. Jordan Fellowship Program
Why did you choose Texas A&M Public Health?
My journey to the Texas A&M School of Public Health was not conventional, but I could not have asked for a better education. After eight years of teaching mainly middle school students and moving to different locations as the wife of an active duty serviceman, my career perspective changed and I desired to help people in a different way. I knew I wanted to conduct research that involved health outcomes in children who cannot advocate for themselves.
A mutual friend who happened to be an Aggie pointed me to Texas A&M, where I completed an undergraduate degree in anthropology before beginning my graduate studies at the School of Public Health. When I started, I enrolled in the online epidemiology degree program, but eventually began taking classes in person at the school.
My professional interests really took off when I was offered a job at the Texas A&M Office of Research and eventually landed in Dr. Tom Ficht's lab studying vaccines. This was followed by international research trips studying childhood infectious diseases in the Philippines and Quito, Ecuador as well as a study abroad trip to and the Galapagos Islands.
Having switched careers, I was worried I would need to go above and beyond to compare to my peers, but the education I received at the School of Public Health helped me feel just as professionally competitive while doing work that really interests me.
I was fortunate to be selected as an Association of Schools and Programs of Public Health (ASSPH)/CDC postdoctoral fellow in Atlanta where I studied the epidemiology of healthcare-associated infections with the National Center for Emerging and Zoonotic Infectious Diseases, Division of Healthcare Quality Promotion and also assisted in the COVID-19 response. I am currently enjoying working for the CDC as a Health Scientist.