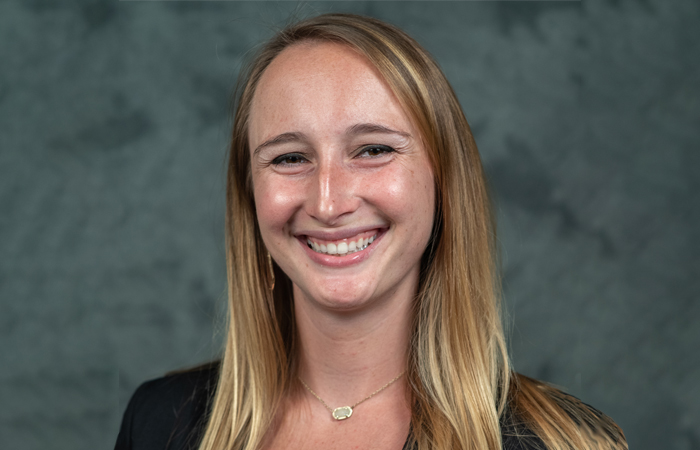 Brooke Niederhaus '21
Toxicology Intern, TCEQ Toxicology, Risk Assessment and Research Division
Why did you choose Texas A&M's MPH in Environmental and Occupational Health Program?
Texas A&M had one of the top ranked programs nationally. On top of that, being from Texas I know how great a university it is. I wanted to be a part of the Aggie network and represent the school. 
What was your experience like in the program?
The MPH program allowed me to meet and collaborate with a diverse group of peers and professionals. The wide range of course work offered allowed me to get an idea of all the possibilities I could take in my career. Faculty were very knowledgeable and always willing to help when needed. 
How did the MPH program prepare and/or enhance your career?
The MPH program has helped prepare me for my career by providing tons of resources to create a unique resume with skills and experiences that will set me apart from future competitors. Being a Texas A&M MPH student is definitely an advantage.
What level of support did you receive from the program during your time as a graduate student?
The faculty were always open to discussion professional or personal issues. The bond created between faculty and students was very supportive in that honest advice was always provided. Faculty would go out of their way to provide helpful resources or tools to help their students grow and excel.
What did you think of your MPH courses and competencies?
I enjoyed the MPH courses because I left each one feeling like I learned practical skills and knowledge that will benefit me in any future endeavor. The courses were challenging yet beneficial in that they allowed me to think in ways I had not in my undergraduate career.
What did you like most about the program?
I liked the diverse backgrounds of students enrolled in the program. Not everyone had a science/public health or even similar cultural background, and I believe this contributed greatly to the large amount of knowledge I gained. The students were very accepting of one another and this made the learning process that much more enjoyable.
Is there a favorite memory or a personal story you'd like to share about your time in the MPH program?
My favorite memory about my time in the MPH program was orientation day. Meeting my future classmates was very exciting. Creating bonds with everyone was easy and made me look forward to the next two years spent in College Station with them.
What type of view do you see when it comes to health?
I have realized that not much of the population really knows what a degree in public health entails. The lack of proper health education today is a large reason for unnecessary measures being taken towards low-risk scenarios and ignorance towards high-risk situations. I have a goal of pushing prevention over treatment and believe this is crucial when it comes to improving health.
What has changed for you personally and professionally?
I have learned the importance of diversity during group collaboration. The best solutions come from open discussion between individuals with different experiences. The many group projects we completed have opened my eyes to this.
What recommendations do you have for future students?
Create professional relationships with the faculty and your peers because you never know what networking opportunities may arise in the future. Also, join organizations and participate in volunteer opportunities because you get hands-on experience that you won't find outside of your time in school.