Environmental and Occupational Health
What is Environmental and Occupational Health?
Environmental and Occupational Health is concerned with the health effects of individuals and populations when exposed to air and water pollution, pesticides, organic solvents, dusts and physical hazards, which occur in the environment, the home or the workplace. Occupational safety evaluates and provides interventions to reduce risk of injury and illness using ergonomics, human factors and wellness for future, current and past workers.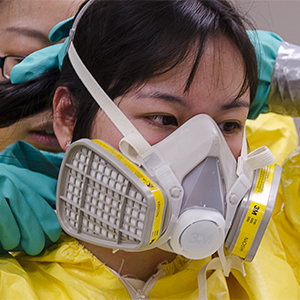 Scholarship and Credentials
Occupational safety and health specialists are critical to ensuring the safety and health of the nation's worksites and workforce. The program addresses the shortage of qualified occupational safety and health professionals by delivering a high-quality program via a combination of on-campus and distributed learning technologies. The school's commitment to and investment in innovative distributed learning technologies offers the ability to attract a diverse student body to the program. Students accepted to the program may qualify for assistantships offered through the program.
The Occupational Safety and Health Training Program at the Texas A&M University School of Public Health delivers focused training in occupational safety and health, with available concentrations in safety, health, and ergonomics for masters level students. Students completing the program will possess knowledge and skills in the general concepts related to occupational safety and health, ergonomics, industrial hygiene, occupational disease, human anatomy, user-computer interaction, displays and controls, information processing, industrial process safety, epidemiology, vibration control, and statistics. 
The Occupational Safety and Health program has a long history of producing highly qualified safety practitioners. The success of the program is demonstrated by the aggressive recruitment of School of Public Health graduates by industry, healthcare, academia, and governmental agencies. School of Public Health faculty have extensive expertise and experience in safety and health, medicine, engineering, industrial hygiene, and ergonomics. The program's critical ties to industry partners enables not only field training opportunities for students but placement of graduates in professional positions with these industry leaders. 
Qualified students in the training program may pursue their degree through a combination of on-campus, distance learning, or distributed learning methods.
To learn more about the training program and assistantships, contact:
The Texas A&M School of Public Health's Master's Degree of Public Health in Occupational Safety and Health has been reviewed by the Board of Certified Safety Professionals (BCSP) and approved as a Graduate Safety Practitioner® (GSP®) Qualifying Academic Program (QAP), providing the program's graduates the option to apply with BCSP for the GSP designation within one year post graduation.
The GSP meets the credential requirement for the Certified Safety Professional (CSP), the "gold standard" in safety certification, allowing those who hold the designation to waive the Associate Safety Professional (ASP) certification examination. It demonstrates accomplishment and commitment to professional development.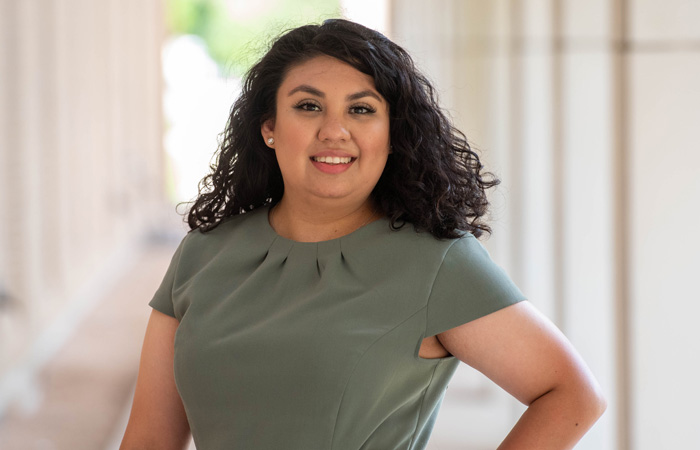 "I want to help marginalized communities, those often overlooked and who do not have a voice. Being part of the School of Public Health and working with Dr. Garett Sansom has allowed me to get one step closer to this goal."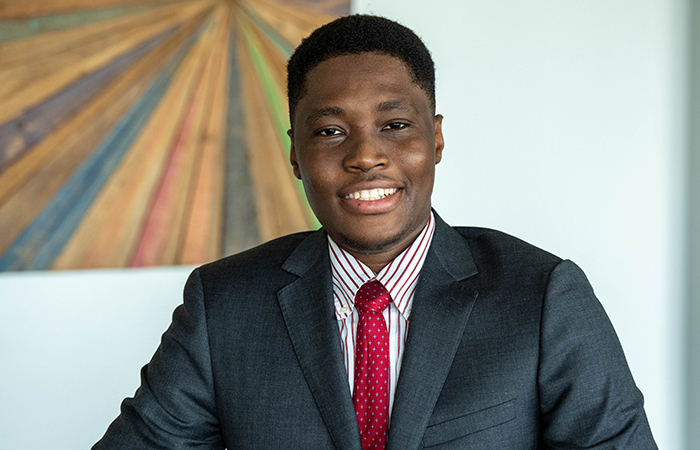 "The curriculum is designed in such a way that you are not just obtaining a master's degree, you are getting trained to be a public health leader. Being completely new to the U.S., the strong Aggie Network influenced my decision to come here. With the connections I have made come so many opportunities and avenues to pursue professional relationships."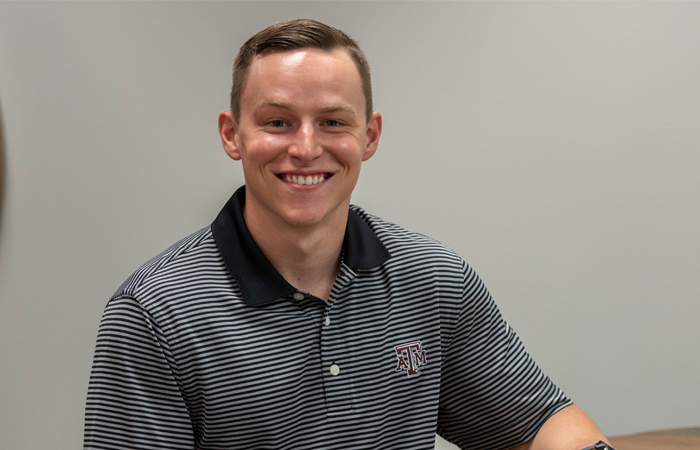 "There are a variety of professional career paths I could take with not only this degree, but the network provided with A&M. The program lets you graduate as a Graduate Safety Professional, which is great because it gives you a jumpstart with the professional certifications you will need in the field."
"Once I completed my bachelor's degree in public health, I realized there was so much more to learn, so I stayed at the school and joined the MPH program to be better prepared to enter the public health workforce. I hope to put my knowledge and experience to good use in combating the rising environmental crises, especially regarding air and water quality."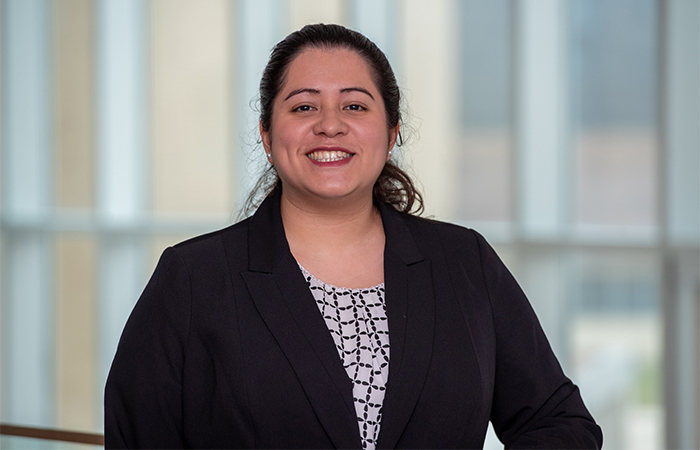 "The safe, welcoming environment at the school has allowed me to continue my dreams of making an impact in the mental health field. My professors are committed to improving the research and professional skills of their students, and the opportunities available through the school provides students of all interests with the right tools to succeed"
Previous
Next
Strong Industry Partner Relationships
The department has strong university-industry commercialization ties with 32 patents by faculty. Leaders from various industries serve on the Industrial Advisory Board ensuring faculty are aware of the training students need in an ever-changing competitive workforce.  The department has a 98 percent job placement of graduates with starting salaries averaging $76,000. Our graduates currently serve in diverse organizations in a variety of leadership roles:
Regulatory Affairs Specialist, DePuy Synthes Companies
Associate Director of Environmental Health & Safety, Texas Tech University
Scientific Director, National Center for Human Factors in Healthcare
Risk Management Services Representative, Philadelphia Insurance Companies
Senior Health, Safety and Environmental Coordinator, ISN Software Corporation
Health and Safety Manager, Holly Frontier
Special Assistant to the Director, Office of Ground Water and Drinking Water, Environmental Protection Agency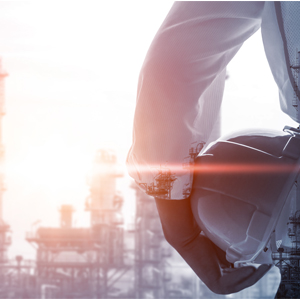 Faculty and Research
Our faculty represent a wide array of disciplines, expertise, and interests within Environmental and Occupational Health. Their backgrounds include public health, industrial engineering, human factors, toxicology, environmental chemistry, and epidemiology.
Notable faculty studies and projects include:
Development of assessment tools for office ergonomics
Investigations into effective procedure writing and displays
Occupational safety interventions
Environmental carcinogenesis
Border health
Asthma education and management
Innovative strategies for removal of environmental contaminants