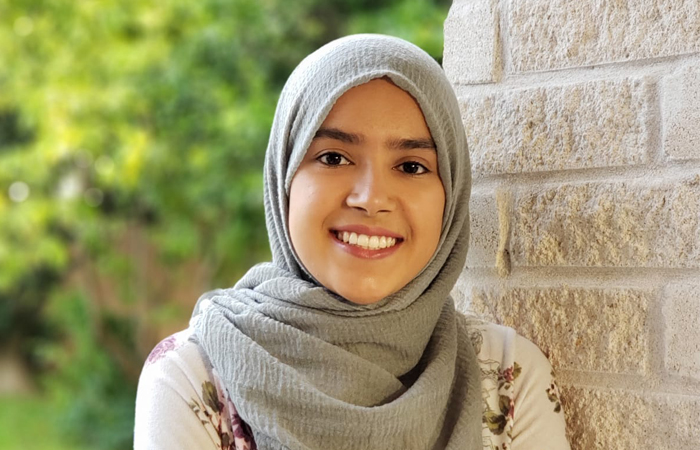 Why did you choose Texas A&M Public Health?
I attend the Health Higher Education Center in McAllen, Texas. Although I am six hours away from the main campus in College Station, Texas, I have an abundance of resources available for student involvement and mentorship opportunities with my professors.
I served on the communications team for the Health and Wellness Committee tasked with putting together newsletters that highlight the programs at both the McAllen and College Station campuses. I enjoyed this role because it allowed us to bridge together the two campuses and showcase the community involvement the School of Public Health has throughout the state of Texas. Prior to the pandemic, we planned events to celebrate National Public Health Week for students and the entire McAllen community, which included a public health student mixer and a 5K walk/run to benefit a local women's shelter. Unfortunately, due to COVID-19, we had to move our programming to an online setting. Nevertheless, we were able to virtually host a documentary screening, a composting demonstration, Green Dot presentation, and an online mixer. This student organization enhanced my experience in my graduate program because it allowed me to put into action the skills and knowledge I gained over the last two years. Working alongside my peers in an effort to better our community health is such a truly moving experience and one that I am deeply passionate about.
As a student enrolled in the global health certificate program, my practicum focused on addressing the global health concerns of today. I served as a public health intern for the Refugee Services of Texas evaluating the effectiveness of the nonprofit's social service programs, developing a needs assessment plan, and updating the communication material for refugees regarding accessing government programs. It was a great experience applying my program evaluation and program planning courses to this practicum experience.
Looking back at these last two years, I am amazed at the amount of growth I have experienced throughout this program. My skills in community organization have improved and I have formed bonds with students and faculty of which I am proud. Any student looking for a program full of encouraging people should attend the School of Public Health.