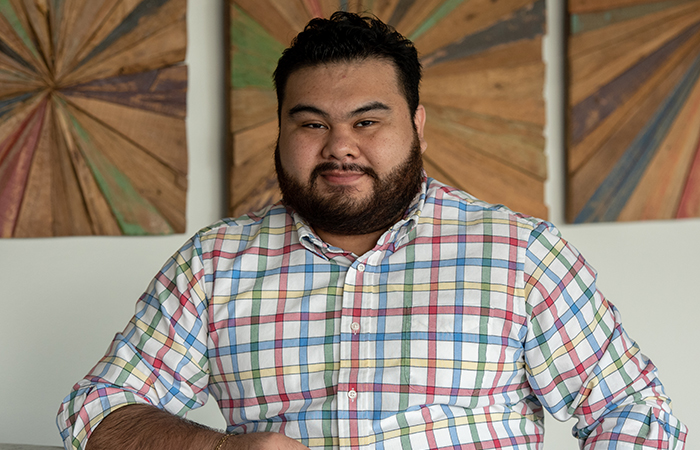 Why did you choose Texas A&M Public Health?
After I completed my Bachelor of Science in Biology at Texas A&M University, I took a year off to figure out what I wanted to do and where I wanted to go. As things came into perspective, I realized I could put my life to use somewhere else. Through my sister, and discussions with some of my peers who were in public health, I decided to give the graduate program an opportunity. Since my background was in science, I was certain the Department of Epidemiology and Biostatistics would be the best fit. 
In all honesty, at first, I did not feel like I fit in, but I was lucky enough to have an amazing mentor who through deep conversations, great advice, and an exemplary life, helped me fall in love with public health. Selfless service and ethics were my biggest lessons; the journey was just beginning and my decision to attend the Texas A&M School of Public Health was starting to make an impact.
Through Dr. Angela Clendenin I was able to go on an internship in Germany where I worked with its Federal Emergency Management Agency under its Division of Research. It was a project funded by the European Union, where I was able to participate in several symposiums with the EU and stakeholders from over nine different countries.
I returned home, as did all my fellow students, when the COVID pandemic hit the United States. Following the spring semester, I was getting ready to take my last class when I received a call from Dr. Clendenin asking me to be part of the task force that is helping the Brazos County Health District with contact tracing during the current COVID-19 pandemic.
I did not hesitate, and we started the COVID Operations team where we do contact tracing, case investigations, and have recently launched testing programs. I was excited because it brought me back to the whole idea of why we study public health, this is who we do it for, the people. The stories you hear leave as much of an impact on us as we hope we make on those we call. Sometimes the stories are uplifting, sometimes they make your day and make you laugh, and sometimes they just crush you.
I have been working at the operations center since the beginning, getting involved in grassroots public health and helping to design something that did not exist before, and it has been an amazing experience. When you think about public health and something that encompasses the full scope of what the discipline is, I think the operations center represents that the best. It is about the people, it is about service, and it is about making a difference when and where people need it the most.