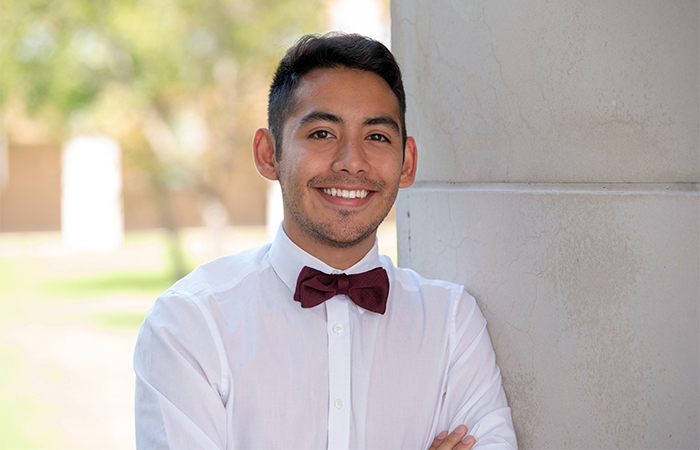 Why did you choose Texas A&M Public Health?
As a student coming from a low-income family, increasing access to health care has always been my passion. I applied for an internship with the CDC to learn more about health policy and ways that I can help kids that come from disadvantaged communities.
I was one of 500 students selected for the Administrative and Communication Internship--- an opportunity that would not be possible without the connections at the School of Public Health. My professor Cason Schmit, JD, not only passed my resume along to colleagues at the CDC, but also helped me find a scholarship that covered all of my expenses during this two-month internship in Atlanta.
My team was responsible for facilitating a three-day event called the Territorial Institute for Public Health Attorneys. We trained lawyers on emergency preparedness and provided tours of the museums and labs on the CDC campus. In addition to organizing events, I also conducted research on policy outlining a plan for providing equal access to health care in low-income communities. One of the biggest highlights of the internship was when I had the opportunity to have lunch with Assistant Surgeon General Jerome Adams, MD, MPH.
I currently serve as a graduate research assistant for Dr. Dave Washburn where I help review policy on sugar sweetened beverage taxes. My job is to create a literature review of the different laws that have been passed across the U.S. I hope to travel with Dr. Washburn to talk to Mexican politicians about how these taxes have affected their country.
I want to focus on community outreach in public health and hopefully work for a nonprofit health organization after I graduate. I am confident that the programs available at the school, in addition to the mentorship of my professors, will help me reach my goal of advocating for equity in health care.