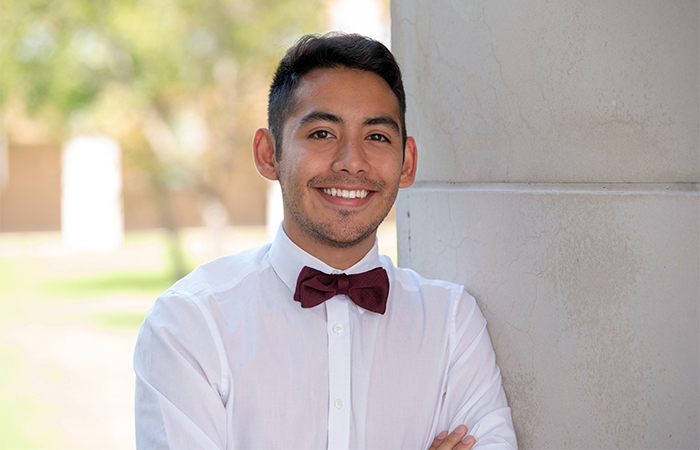 Why did you choose Texas A&M Public Health?
As a student coming from a low-income family, increasing access to health care has always been my passion. I applied for an internship with the CDC to learn more about health policy and ways that I can help kids that come from disadvantaged communities.
I was one of 500 students selected for the Administrative and Communication Internship — an opportunity that would not have been possible without the connections at the School of Public Health. My professor Cason Schmit, JD, not only passed my resume along to colleagues at the CDC, but also helped me find a scholarship that covered all of my expenses during this two-month internship in Atlanta.
My team was responsible for facilitating a three-day event called the Territorial Institute for Public Health Attorneys. We trained lawyers on emergency preparedness and provided tours of the museums and labs on the CDC campus. In addition to organizing events, I also conducted research on policy outlining a plan for providing equal access to health care in low-income communities. One of the biggest highlights of the internship was when I had the opportunity to have lunch with Assistant Surgeon General Jerome Adams, MD, MPH.
Since graduation, I've been working as a COVID-19 case investigator for Harris County Public Health Department. I was promoted to a supervisory position. As case investigators, we called individuals who tested positive so that we could get as much information as possible to better understand how, when, and where they may have been exposed to the disease. While speaking with these individuals, I had the opportunity to answer questions they had in terms of their recovery, referred them to community resources available for patients impacted by the pandemic, and provided best methods for protecting themselves, friends and family moving forward.
I was grateful for the opportunity that allowed me to make the best out of my public health education, and to be better prepared to serve my community in a field I'm extremely passionate about.
Currently, I am an accelerated BSN student at the Texas A&M University Health Science Center.