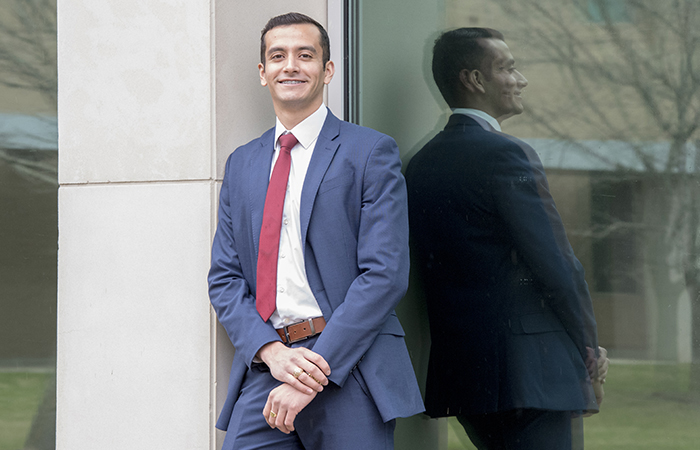 About Luis
Master of Public Health
Health Behavior
---
Hometown: Palestine, TX
Class: 2020
Undergraduate Major: Biology
Professional Interests: Medicine
Campus Involvement: Texas A&M Public Health Student Association, Community Health Promotion Student Organization
Why did you choose Texas A&M Public Health?
Health Promotion and Community Health Sciences has provided a platform for me to better understand the underlying health issues that happen before someone even enters the doctor's office or is treated with a prescription. I choose the Texas A&M School of Public Health because I was trying to find a program that would benefit my future goals by having a focus on community health.
The biggest accomplishment I have had while studying here was the internship I completed in the Summer of 2018 with the World Health Organization (WHO). It was a little different from the local focus we have in the classroom and took a broader approach in public health on a system wide planning basis. My internship with WHO in the division of health systems office taught me about the contrast between local and national public health needs because they are looking at a much bigger picture. I think the School of Public Health prepared me well because we are learning a lot of the same skills they use.
I'm planning on going to medical school after I finish my degree and use my experience in Health Promotion and Community Health Sciences to find preventative measures for patients. This program has helped give me a better understanding of people's needs at a local level and a social sciences level, showing the obstacles they might face before they can fill their prescription that might drive or inhibit them from receiving their medication.