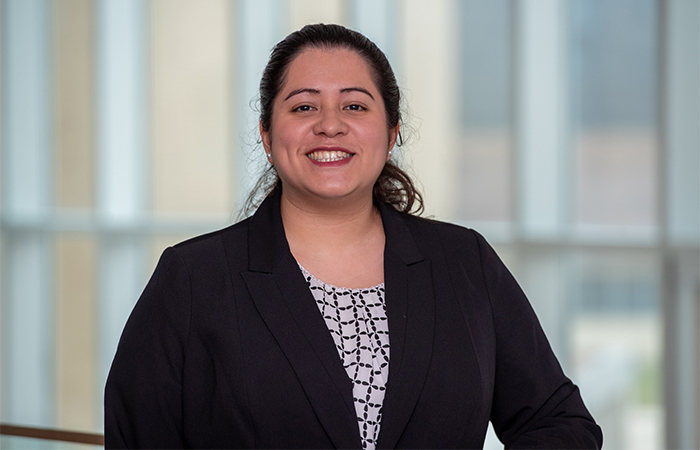 About Kaysey
Doctor of Public Health
Occupational Health
---
Hometown: Harlingen, TX
Class: 2022
Undergraduate Major: Biology
Professional Interests: Mental health, occupational health safety
Campus Involvement: American Society of Safety Professionals (ASSP)
Why did you choose Texas A&M Public Health?
The School of Public Health has allowed me to pursue my passion for helping others. Public health encompasses so many aspects of life including mental health. My goal is to apply the knowledge of my public health classes to increase the scholarly articles surrounding the topic of improving the mental health of people in our society.
During my MPH program, I served as a graduate assistant for the Health Promotion Office of the Texas A&M Dean of Student Life, which turned into a full-time job where I learned about the hands-on approaches of public health. In this position, I led revision of alcohol and drug education curricula, revised and facilitated health education presentations for students, and led outreach events and programs. I also enjoyed facilitating the National College Health Assessment implementation and researching best practices for office assessments and educational programs. My work at the Office of Health Promotion was important because it gave me real-world experience in public health, which my professors recommended before pursuing a doctoral degree. I gained a more complex understanding of how public health programs are run, and I was able to apply so many things that I learned in my master's program at the School of Public Health. With this knowledge and hands-on experience, I was able to enter the DrPH program with a better idea of what work and research I wanted to pursue.
My current research focuses on the correlation of mental health and occupational health and safety. I am currently looking at height-adjustable workstations to investigate their effects on the mental health of workers in occupational settings. The classes I took in my DrPH core curriculum such as ergonomics have provided me with the resources and solid foundation I need to begin this research.
The people and the opportunities to grow as a person and professional are what I enjoy most about the school. The professors have an open-door policy and are passionate about helping students accomplish their goals.