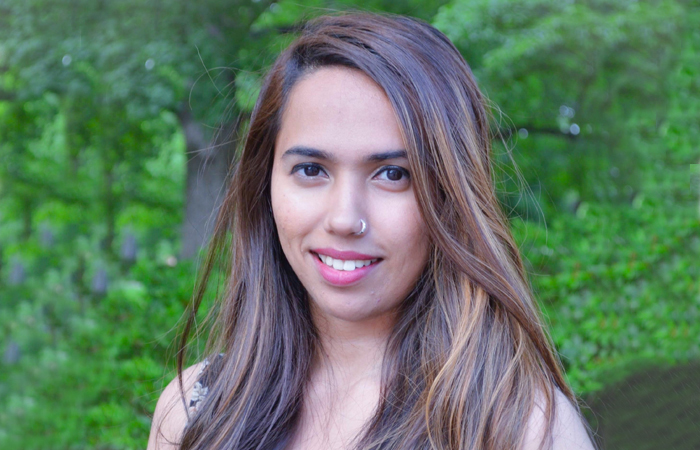 About Nikita
Doctor of Philosophy
Health Policy and Management
---
Hometown: Mumbai, India
Class: 2021
Undergraduate Major:
Professional Interests: Cancer; health outcomes; Health Disparities/Health Equity; Health Policy
Campus Involvement: Population Informatics Lab; SPH Research Committee; SPH Health & Wellness Committee
Why did you choose Texas A&M Public Health?
Through my training as a physician in India and while pursuing an MHA degree at The University of North Carolina at Chapel Hill, I developed an interest in improving cancer care access for underserved populations. This topic has always hit close to home after losing a family member to breast cancer when I was young. By pursuing a doctorate in health services research, I hope to address the challenges that underserved communities face in obtaining access to cancer care.
For my dissertation, I am researching disparities in Hepatocellular Carcinoma (HCC - a form of liver cancer) treatment utilization. I want to examine the interaction between race, ethnicity and socioeconomic status, and its effect on receipt of curative treatment and survival in patients with HCC. I am so grateful to my advisor Dr. Hye-Chung Kum and the Population Informatics Lab for the opportunity to collaborate with well-known researchers on a variety of topics related to health services research.
I believe that an educational experience is not complete without participation in student-led activities. They provide a platform to be involved in additional research, network with other students, and participate in public health outreach in the community. I served as a research coordinator for the Maternal and Child Health Student Organization, where I mentored master's students in developing their research. Many of these students went on to present their work at research symposiums throughout Texas A&M University. I currently serve as the student representative on the SPH Research Committee. The committee supports the school in achieving its research goals by developing research policies and fostering discussion of research resources. Additionally, I also serve as a research liaison on the SPH Health & Wellness committee. The Health & Wellness research group has helped me develop meaningful research projects and collaborate with my peers to address important public health research questions.
I am thankful to the school and my doctoral program for providing me opportunities to do impactful research. In addition, the school has put me in touch with some amazing people who have become more friends than colleagues. I will cherish these relationships for the rest of my life.
I am currently a graduate research assistant at the Texas A&M University School of Public Health.