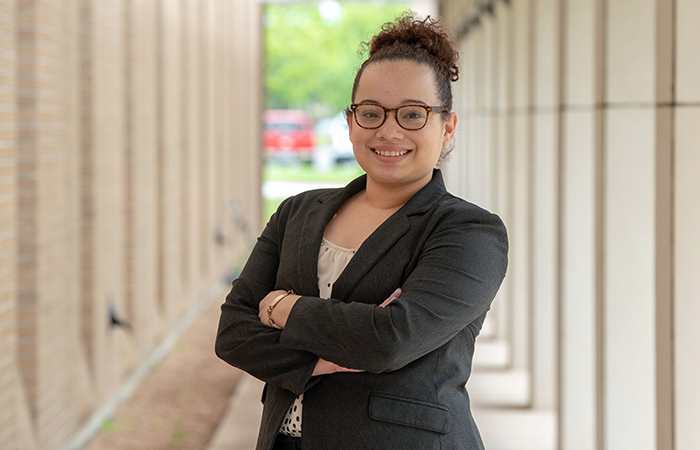 About Zuleyma
Master of Public Health
Health Policy and Management
---
Hometown: Oak Cliff, Texas
Class: 2019
Undergraduate Major: Business Administration and Public Health
Professional Interests: Federal Government and Public Service
Campus Involvement: National Ambassador for the Association of Schools and Programs of Public Health (ASPPH); Texas A&M Chancellor's Student Council; Vice President of the Student Governing Board of the Texas A&M Health Science Center; Treasurer of the Texas A&M Public Health Student Association
Why did you choose Texas A&M Public Health?
After completing an internship at the Department of Health and Human Services in Maryland, I realized I wanted to learn more about public health policy. I was thrilled when I was accepted into the Health Policy and Management master's degree program at the Texas A&M School of Public Health.
At the school, I found a place to pursue my graduate studies where I felt tremendously supported. I was a part of a community where I was encouraged not only by my professors, but by my peers.
I found it very easy to get involved at the school and met so many great people. I had the privilege of serving as a National Ambassador for the Association of Schools and Programs of Public Health. I also was honored to be on the Texas A&M Chancellor's Student Council for the Health Science System, Treasurer of the Student Governing Board at the Texas A&M Health Science Center, and a member of the Texas A&M Public Health Student Association.
I hope to work with rural communities on health care disparities. The idea of helping those who need it most is a quality exemplified by my professors that greatly impacted me.
Zuleyma currently serves as a public health advisor for the CDC in Houston.