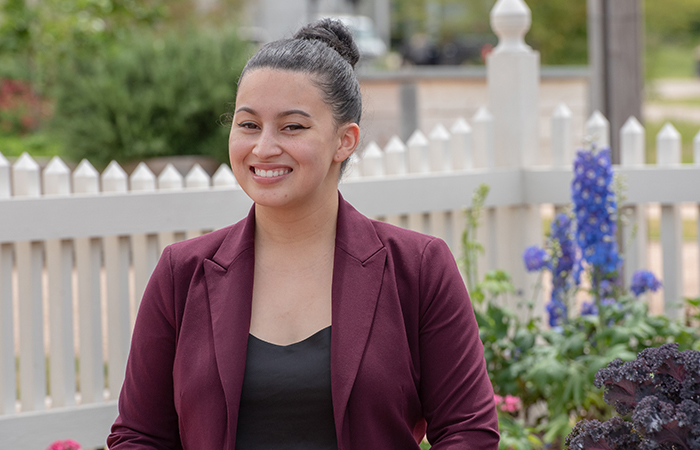 About Victoria
Master of Health Administration
Health Policy and Management
---
Hometown: Pottsboro, TX
Class: 2019
Undergraduate Major: Business Administration
Professional Interests: Operations management, service line leadership
Campus Involvement: Vice President of Finance for Association of Future Healthcare Leaders, Treasurer of Healthcare Finance Association, Institute for Healthcare Improvement, Medical Group Management Association
Why did you choose Texas A&M Public Health?
Before I began my undergraduate degree, I knew my goal was to be in health care in some way. During an undergraduate internship at a hospital, I met an Aggie administrator who had nothing but praises for the Texas A&M School of Public Health. When I was accepted to the Master of Health Administration program, I was thrilled.
The school provided me with wonderful professional development opportunities through various student organizations, from serving as vice president of finance in the Association of Future Healthcare Leaders, to serving as treasurer of the Healthcare Finance Association. One of my favorite experiences was participating in the Congress on Healthcare Leadership in Chicago, which I would not have been able to attend without the scholarship support from the school. 
I feel I received an excellent education, which prepared me well for a career in health care management.
I am currently an operations manager at The MetroHealth System in Cleveland.