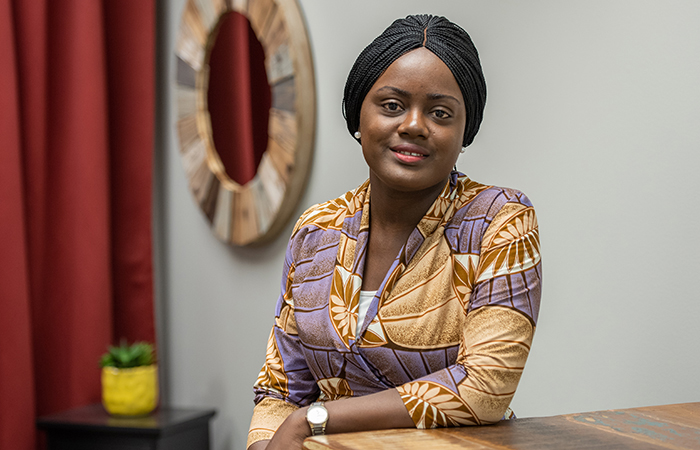 About Yeka
Master of Public Health
Epidemiology and Biostatistics
---
Hometown: Niger, Nigeria
Class: 2021
Undergraduate Major: Medicine
Professional Interests: Chronic Disease Epidemiology, Maternal and Child Health Epidemiology
Campus Involvement: Texas A&M SPH Health & Wellness Committee; Health Science Center Opioid Task Force
Why did you choose Texas A&M Public Health?
As a general physician in Nigeria, I noticed a lot of preventable deaths from chronic diseases among patients resulting from lack of education and awareness of self-care and disease treatment. I soon realized that beyond providing therapeutic measures, preventive interventions are vital to improve health outcomes of people in my country. This experience and my research interest made me decide to pursue a graduate degree in epidemiology.
There are several opportunities to get involved at the School of Public Health. I served as a Research Ambassador for Texas A&M SPH Health & Wellness. As part of my deliverable for the student ambassador program, I worked on a scoping review that aimed to understand process evaluation components of traditional, group-based diabetes self-management programs. I also served as an Ambassador for the Texas A&M Health Opioid Task Force where I learned about opioid education and naloxone administration training to reduce the stigma surrounding the opioid epidemic. 
The faculty at the school of public health constantly show their dedication to making sure students get the best education possible. Due to circumstances beyond my control, I arrived at the school significantly late. By the time I came, a full component of the MPH core had finished, but the faculty and staff of the Office of Student Affairs sat down with me and made a plan on how I could get through and I was able to do two components of the core at the same time and I did well.
If you are looking for a good environment to study and faculty and staff that will provide you with the platform to pursue your research goals, the Texas A&M School of Public Health is the perfect place for you.
Currently, I am a laboratory instructor in the Department of Biology at Texas A&M University.