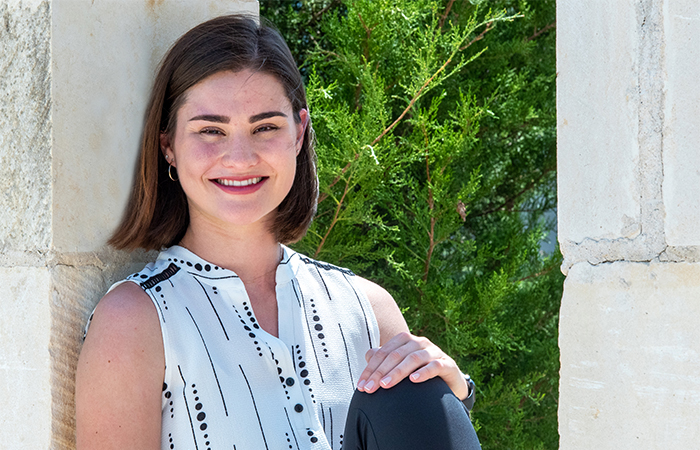 About Kathryn
Master of Public Health
Occupational Health & Safety
---
Hometown: Jourdanton, TX
Class: 2020
Undergraduate Major: Community Health
Professional Interests: Occupational Health & Safety, Risk Control & Insurance
Campus Involvement: American Society of Safety Professionals
Why did you choose Texas A&M Public Health?
I always knew I had an interest in community health, but the programs and scholarships available at the School of Public Health for graduate students made the occupational health and safety degree program stand out from others across the nation.
I received one of the National Institute for Occupational Safety and Health (NIOSH) Grants awarded to the School of Public Health, which provide full-ride scholarships to first and seconnd year graduate students. This particular grant afforded me the opportunity to network with other students through the American Society of Safety Professionals, conduct interesting research and attend seminars on a variety of topics related to occupational health and safety. I am grateful for the financial freedom my scholarship gave me to focus more on the research I wanted to conduct and to become more involved in student organizations. 
The School of Public Health has excellent industry partnerships, which afford students great internship opportunities. While serving as a risk control intern for CNA Insurance in Chicago, I was able to use concepts from my ergonomics class to analyze risk factors for a number of businesses in different industries including corporate offices, manufacturing sites, constructions sites and even a zoo.
Currently, I am a risk control consultant at Liberty Mutual Insurance.