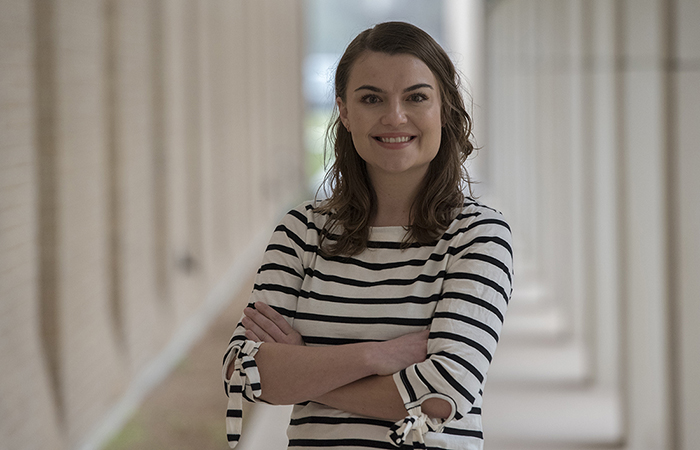 About Katie
Doctor of Public Health
Epidemiology and Environmental Health
---
Hometown: Alberta, Canada
Class: 2020
Undergraduate Major: Hotel and Restaurant Management
Professional Interests: Research and academia, possibly industry
Campus Involvement: Member of the Institute for Sustainable Communities, interdisciplinary research group directly under the provost; Graduate trainee and staff member of the Texas A&M Superfund Research Center, Research Translation and Community Engagement Cores; Texas OneGulf Network of Experts member
Why did you choose Texas A&M Public Health?
I'm interested in the policy and the interworkings of how people are being protected in our community because I care about their quality of life. I think the current public health system is doing a good job, but there is always room for improvement and I want to be a part of making it better.
My background is a little bit different from the traditional path into public health, but after working at the school, I found my passion in environmental health. Now I'm a graduate trainee at the Texas A&M Superfund Research Center specifically working as a staff member for research translation and the community engagement course. I take the research we complete and find a way to express it to policy makers and government while also working with people in the communities. The broad, overarching issues and disaster relief and resilience are compelling topics of research to me. I believe that having an interdisciplinary background from Texas A&M will help me find some novel solutions to issues that currently exist or are emerging in our communities.
I am so glad I chose the School of Public Health for my graduate education, because the faculty are involved cutting-edge research, which has provided me the opportunity to work alongside them in research that is impacting many lives.