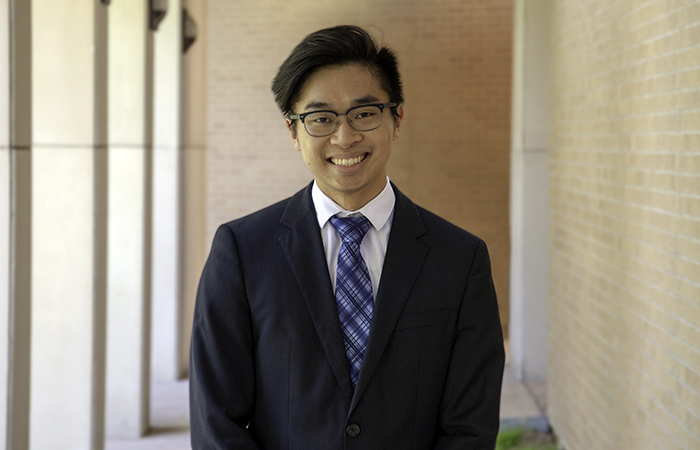 About Justin
Master of Health Administration
Health Policy and Management
---
Hometown: Austin, TX
Class: 2020
Undergraduate Major: Kinesiology
Professional Interests: Hospital operations and quality improvement
Campus Involvement: Vice President of Medical Group Management Association; Institute for Healthcare Improvement; Association of Future Healthcare Leaders: Healthcare Finance Association
Why did you choose Texas A&M Public Health?
When I started my undergraduate studies, my goal was to work in a clinical setting as a doctor. After shadowing several positions in the Texas Medical Center and taking some relevant coursework, I found my career goals and interests aligning more closely with an administrative role and the broader scope that it entails. I observed doctors and nurses doing everything they could for their patients, but the sheer volume of rules and regulations made it hard for health care to be the compassionate work I knew it to be.
I started looking into a Master in Health Administration (MHA) degree where I would learn how to tackle health care reform. In researching where to attend school, the stellar reputation of the MHA program at the Texas A&M School of Public Health was unmatched. After my initial interview, I could see that the program, professors, and mentors were there to support me and my career goals. 
Thanks to the Aggie network, a fellow master's degree candidate connected me with an executive who helped me secure an internship at CHI St. Luke's in the Woodlands, Texas. Our professors worked tirelessly not only to bridge the gap between the classroom and the workplace, but also to help students learn practical skills to be successful in their careers.
I am currently a consultant with Protiviti, a global consulting firm.