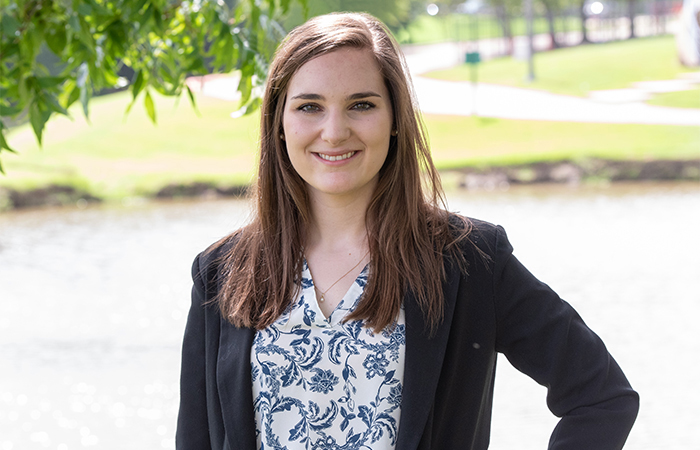 Why did you choose Texas A&M Public Health?
I came to Texas A&M in the bachelor of science program in the Department of Economics. It was really general, so I went through the first portion of my undergraduate career not really sure what I wanted to do.
My last semester, cutting it close, I took a health care economics class and everything just clicked for me, I knew what I wanted to do. I was super excited to come to class, it was an 8 a.m. class, so that tells you how interested in the topic I was.
Following graduation, I was fortunate to get a job in Houston at a health care consulting firm. It was a really small firm, which allowed me to work on a variety of different projects. I clearly remember the first public health project that I was the lead on. Afterwards, I wanted to work on all the public health projects because they were so interesting and fulfilling to me.
One reason I left consulting was my experience in working on a project for a large multi-hospital system in a large city. The hospital system was concerned about profitability, and when we looked at the numbers, the recommendation that we as a consulting firm gave them was that they could make more money if they closed their obstetric unit. This was really troublesome to me not only because I planned to be a mother, but because it was the only obstetrics unit in the rural area that women had access to.
Later, when working in a rural hospital in New Hampshire, they closed the obstetrics unit. It was a chronic problem in rural areas and I wanted to be part of the solution. Rural health care is my laser focus and I want to continue to research rural health care, specifically rural hospital closures.
Honestly, Texas A&M is the best school for rural health. In my opinion, there is no other school that is better suited for my interests. At the Southwest Rural Health Research Center, the faculty are so well-versed and experienced in rural health. Texas A&M is situated in a semi-rural area, about as rural as you can get for a large university. For me, it checks all of the boxes.