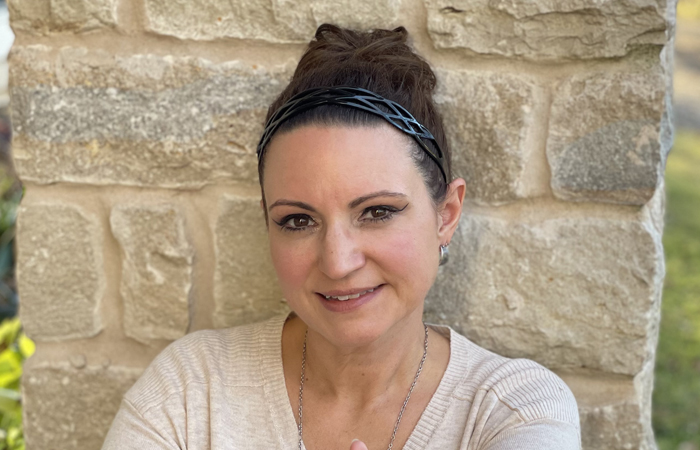 Jo Johnson '17
Occupational Therapist with specialty in post-cancer treatment
CHI St. Joseph Health
College Station, Texas
Why did you choose Texas A&M's Executive MHA Program?  
"Growing up in Texas, I wanted to be an Aggie. A&M did not have the undergraduate degree program I eventually completed, so I didn't get to be an Aggie on that path. Living in College Station, I saw the Aggie network firsthand and wanted to be a part of it. The way I got to enter into that was through the executive MHA Program."
What was your experience like in the program?
"Having two children and a full-time job, trying to fit it in was a little bit stressful. Our instructors would communicate with us if we needed extra time and if there was an issue we were having, they were really responsive. I think a lot of the stress that I felt in the program was a little self-induced because I wanted to be perfect to get that 'A'. My classmates were the same way, so we ended up working really hard together and coming up with some good projects. It was hard, but I learned a tremendous amount that I use every day. I pulled something very useful from every class."
How did the Executive MHA Program prepare and/or enhance your career?
"It enabled me to receive a promotion. I was only over one rural therapy clinic, and now I'm over the three critical access hospitals. We are trying to increase our service line for cancer care services, and I get to take part in training our new staff. That is really rewarding." 
How would you describe the culture of the program and Texas A&M?
"The program fosters caring for rural communities, caring for the underserved and being a servant to the community. In our classes, we learned how to best care for those in underserved areas and how to focus on the homeless. The community-based focus was the biggest thing that was brought from the main campus to the Executive Program."
What level of support did you receive from the program during your time as a graduate student?
"I had quite a bit of difficulty with the business portion because I had no background in business. I had to remediate quite a bit and our professors offered different options to get us prepared for some of the tests. My professors really worked to help me stay on track with my cohort. On the flip side, during the human resources portion of the class, I had many strengths to contribute to the discussions/projects.  I think it was a good balance."
What did you think overall of the MHA courses and the competencies?
"I really thought that every class had a strength and I could see a purpose. I took pieces of each one that I still use every day in my practice and how I run my clinics, the efficiencies and supply chains, all of those things. It's all applicable, I can't say there's not one thing that I don't use." 
What did you like most about the program?
"I liked the small classes and the bonds I formed with my close-knit cohort. We still communicate and text each other if any of us have an issue or question. We were the first EMHA cohort and just really formed bonds that I'll rely on as I move throughout my career. It was a very good quality mix of people with a lot of really good input, working together in conversations."
Was the program flexible with your current job at the time? How so?
"I think having to juggle my work and class schedule made me a little more efficient with my time. I had specific days during the week when I would just sit down and focus on my work. We would schedule our group meetings or group projects in the evenings. It really didn't affect our work; we just had to be a little bit more organized with our time. It was a challenge, but I think anything worth having or achieving you have to work for."
Is there a favorite memory or a personal story that you'd like to share about your time in the program?
"There was a lady in my cohort who lived in Franklin and she and I would travel together every weekend and share a hotel room [in Houston].  It was nice to have that time to talk. You get to learn about everybody's family. You do feel like you're a family after the end of it because you learn so much about everyone. It was a good experience and I would do it again in a heartbeat."
What has changed for you personally and professionally?
"I got a promotion, am supervising more employees, taking on more responsibility, and achieving more. Since completing the program, I have a lot more confidence professionally. I've been given some challenges and I have been able to answer them in a very successful way. I think the tools that I learned from this program really helped me to do that. Personally, I am a part of the Aggie Network and I get to say that I am an Aggie!"
What recommendations do you have for future students?
"If you are traveling to participate in the MHA Program, as soon as you can, find a buddy. I found mine and we traveled back-and-forth together and we ended up being in a lot of groups together. I think finding a partner that first class was very essential to my success. Also, be deliberate with how you save and store your information from the program because all of it is going to be very useful when you look back on it."