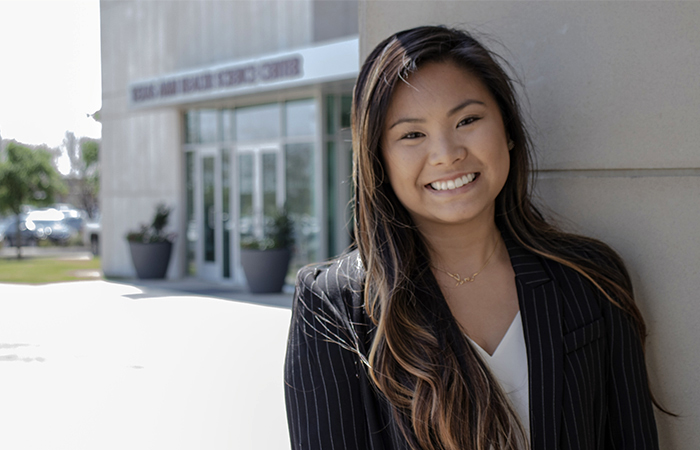 About Julia
Master of Health Administration
Health Policy and Management
---
Hometown: Hitchcock, TX
Class: 2019
Undergraduate Major: Health Administration
Professional Interests: Pediatric healthcare
Campus Involvement: Vice President of the Association of Future Healthcare Leaders; Healthcare Finance Association, Medical Group Management Association and Institute for Healthcare Improvement
Why did you choose Texas A&M Public Health?
My parents came to the United States shortly before I was born. With their support, I was the first in my family to complete high school and an undergraduate college degree.
I have to admit, after I graduated from a high school class of 50 and received my undergraduate degree in Health Administration from a much smaller university, I was not sure if Texas A&M was for me. Once I got here, however, the School of Public Health immediately helped me feel included in the Aggie family.
While attending the School of Public Health I served as vice president of the Association of Future Healthcare Leaders, an organization that helps network students within industry. The Aggie network has connected me to so many former students in health care that have been willing to assist me. My family and the Aggie network, combined with a great education, have prepared me to move forward following graduation and improve health care for as many people as I can.
I am currently a performance improvement specialist for Shriners Hospitals for Children in Galveston, Texas.