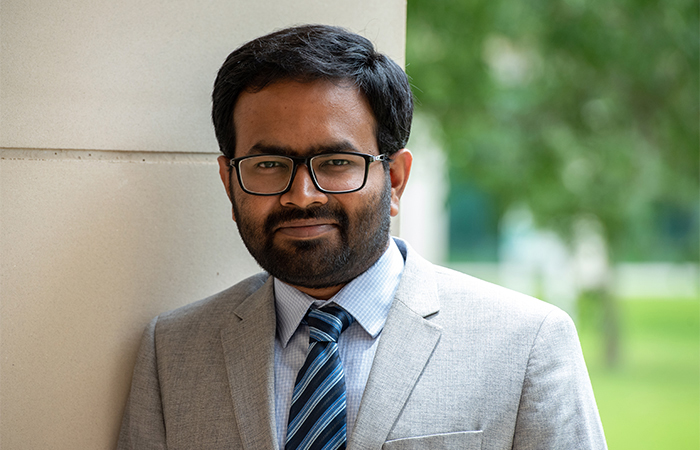 About Mahbub
Doctor of Public Health
Health Behavior
---
Hometown: Maijhial, Bangladesh
Class: 2023
Undergraduate Major: MD, MPH in Epidemiology, International Health, Health Policy & Management
Professional Interests: Humanitarian medicine, health policy, universal mental health, public health emergencies
Campus Involvement: Phi Beta Delta Honor Society
Why did you choose Texas A&M Public Health?
After completing my physician training in Bangladesh and finishing a Master of Public Health at John Hopkins University, I decided to look for doctoral programs that focused on health promotion. Texas A&M is one of the few schools around the world that offer this program which coincides with my passion for eliminating health disparities and providing equal access to health care for underserved populations.
As Rohingya Muslims fled to my country in response to the ethnic cleansing of their people in Myanmar, I was able to use what I learned from my classes at Texas A&M to develop a strategic plan to address the humanitarian disaster. With the help of colleagues in four different countries, I lead a project that served refugees in Bangladesh by providing them with needed health services all the while continuing to conduct research on how to improve their situation. I had the opportunity to present this research at the Global Health Conference in Houston and won first place for the proposal of this project.
The diversity of the student body at the School of Public Health has provided me the opportunity to learn from fellow students about the different health systems around the world. I get to talk to my Hispanic, African, and European colleagues about the health care systems in their countries and how we can learn from each other and work to improve health care around the world. Culturally, we are very different, but when it comes to fighting diseases and humanitarian crises, we can all come together and learn from each other in order to make the world a healthier place.