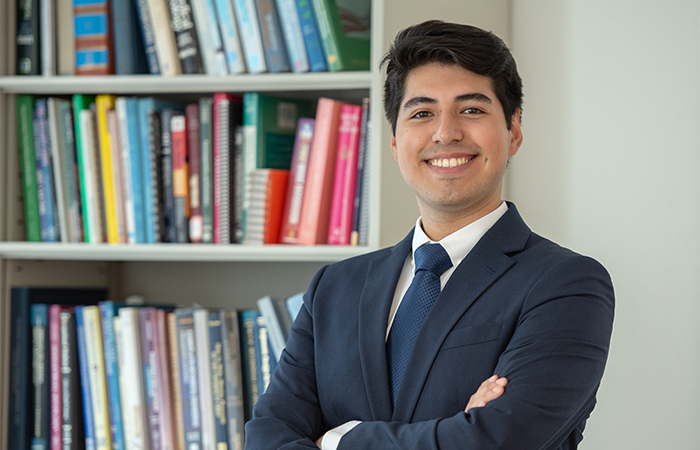 About Alejandro
Master of Public Health
Occupational Health & Safety
---
Hometown: Edinburg, TX
Class: 2020
Undergraduate Major: Biomedical Sciences
Professional Interests: Occupational Health & Safety
Campus Involvement: American Society of Safety Professionals, Environmental Sustainability Group
Why did you choose Texas A&M Public Health?
I would encourage students to apply to the Texas A&M School of Public Health because the school offers programs that not only expose you to a variety of industries, but provide students with opportunities to grow professionally.
My favorite part of the School of Public Health is the ability for me to access an abundance of resources that will help me secure a financially stable job in the future. My experiences in various student organizations and the assistance I have received from faculty are a few of the many resources available to students.
I currently serve as Treasurer for the American Society of Safety Professionals (ASSP). ASSP provides students with opportunities to network with peers here at the school as well as with representatives from employers looking for students with an occupational health and safety background. I enjoy this student organization because we are afforded the time to discuss emerging topics in this field and pass on resumes to highly competitive companies.
As a recipient of one of the National Institute for Occupational Safety and Health (NIOSH) Grant awarded to the School of Public Health, I not only appreciate the financially security this full-ride scholarship has to offer, but I am also grateful that this grant encourages students to be involved in research. 
With the help of faculty, I was able to secure an internship with HollyFrontier, a petroleum company based in Dallas, Texas. Because of my training at the School of Public Health, I feel ready to bring my skills to any company when I graduate.