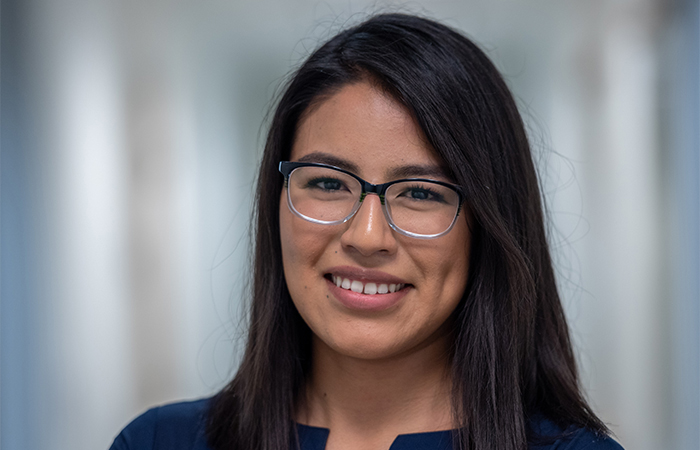 Why did you choose Texas A&M Public Health?
 Joseph Sharkey, PhD, professor at the School of Public Health, hosted a nutrition information event in my hometown of Mercedes, Texas, focused on providing my community with more knowledge on how to live a healthier lifestyle through proper diet. This was my first introduction to the school and it showed me how the school not only conducted research that had a positive impact on people coming from low socioeconomic backgrounds, but it also revealed how deeply involved researchers at the school are in local communities throughout Texas.
I enjoy my studies at the school because of the MPH core curriculum that provides a challenging way for students to strengthen their skills in areas such as health policy, biostatistics, health promotion and more. My goal is to became a community health worker along the Texas-Mexico border. Because of the well-rounded curriculum at the school, I feel prepared to help the people in my community.
I look forward to following in the footsteps of my professors like Dr. Sharkey who lead community health initiatives. The faculty here are well-respected in local communities because of their willingness to create positive relationships with the town. By following the examples of my professors, I am confident that I can also conduct meaningful research and create initiatives that eliminate health disparities in disadvantaged communities.