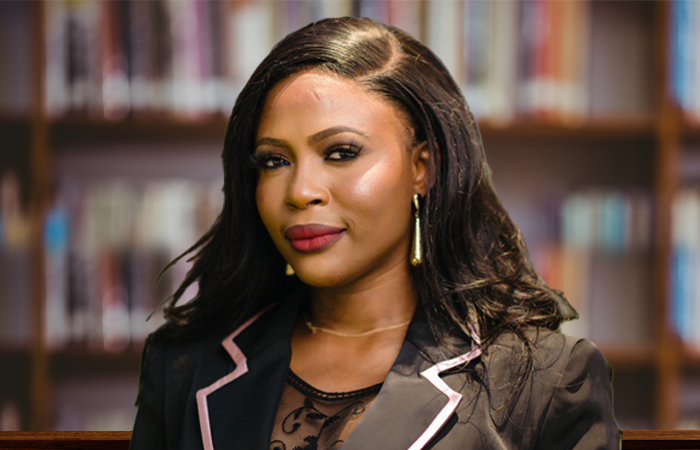 Blessing Aiyegoro '22
Why did you choose Texas A&M's School of Public Health? 
"The school has a growing community of diverse people, and as someone who isn't from America, I needed not to feel alone. Plus, the Aggie spirit is contagious." 
What has your experience been like in the program? 
"I have had a wonderful experience. I've had the opportunity to spread my wings as far and wide as possible in the past two years. I've been able to make an impact in whatever I want to do, no matter how small." 
How do you feel this program has helped you prepare for a post-grad career? 
"The School of Public Health has given me a competitive edge in the marketplace for healthcare administration. The program has prepared me well, and I am grateful for the opportunity to represent A&M as I go out into the field." 
What level of support have you received while in your program? 
"I have received both emotional and financial support. I received a scholarship within the program and letters of recommendation that helped secure another scholarship from an external party. Specifically, I have to mention Mr. John Buckley because he's a great mentor, and I appreciate the opportunity to have met him." 
What do you think of the coursework? 
"The coursework gives us what we need to prepare for the real world. It can be a lot, but it is what we need to be successful. If you apply yourself, it is manageable." 
How do you feel you have changed, personally or professionally, since the beginning of the program? 
"I'm more confident with my abilities and can talk to anyone regardless of their background because my cohort comprises a diverse group of individuals. The program has allowed me to be more varied in my thinking. Professionally, the program has helped me prepare for my future in health administration.
What advice would you give someone looking into A&M's School of Public Health? 
"Be determined and be dedicated. If excellence is something that you want to be a part of, there is an opportunity here for you. The school welcomes everyone, and regardless of where you come from, there is a community here for you." 
What are your plans for the future? 
"A long-term goal is to give back to the next generation by becoming a professor. I have met professors in the program that have had a huge impact on me. When I see Professor Lisa McNair, I see an example of a kind of health professional I want to be someday. I want to discover things in my health administration career, but it is also important to me to get to teach the future generations." 
 What has been your favorite thing about the program? 
"The professors have been great, but my classmates have been the best part. I appreciate the diversity in perspectives; it allows me to hear what people think and appreciate where they are coming from."