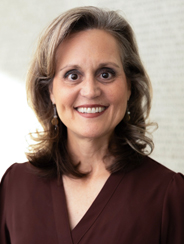 Assistant Vice President for Development
Contact
212 Adriance Lab Rd.
1266 TAMU
College Station , TX 77843
Phone: 979.436.9108
Fax: 979.458.1878

Biography
Karen Slater '88 joined the School of Public Health as director of development in September 2016. She plays a leadership role in the comprehensive fundraising efforts for the college. Previously, Slater was the manager of provider relations for the Houston Center for Literacy where she worked with local and state officials to raise awareness and increase capacity for funding for area adult education organizations. 
Outside of her work for Texas A&M, Slater is passionate about nonprofit service and giving back to the community. She loves being outdoors, Aggie football/baseball and traveling with family and friends.
Slater received her Bachelor of Business Administration degree in accounting from Texas A&M. She also has a certificate in project management from the University of Houston.