Theodoros Giannouchos '20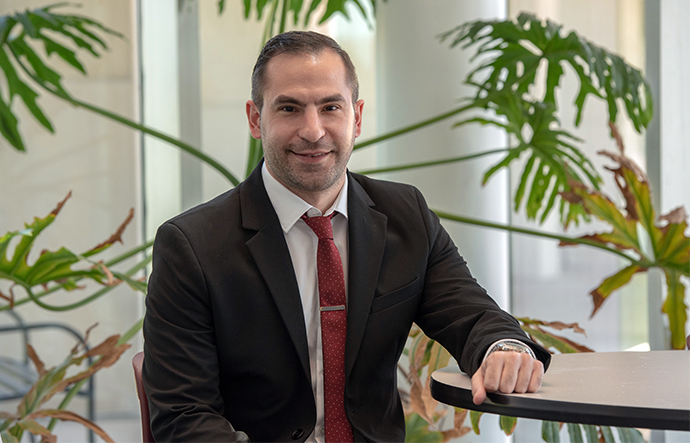 About Theodoros
Doctor of Philosophy
Health Policy and Management
---
Hometown: Greece
Class: 2020
Undergraduate Major: Master's degree in Pharmacy, Master's degree in Health Economics & Health Management
Professional Interests: Health economics, health services research, health outcomes, pharmacoeconomics
Campus Involvement: Population Informatics Lab
Why did you choose Texas A&M Public Health?
Health is a multidisciplinary and complex field, which is why I enjoy studying Health Economics. I decided to pursue a doctorate in the field to conduct high-quality research that will improve the lives of others. 
I had one of my first interviews with the School of Public Health at Texas A&M University. After receiving offers from multiple schools, I accepted A&M's offer because it felt like the perfect fit for me.
While at the school, I enjoyed working on a project with students from the computer science and engineering departments to design software that enables researchers to link data across different health care entities, while ensuring privacy protection. My personal research is focused on emergency department utilization and the effects of insurance enhancing policies, as well as pharmacoeconomics and outcomes.
In my opinion, health care is so interesting because you have multiple specialties working towards improving people's health. Cost, quality and access to care, coupled with privacy, diversity, and discrimination continue to be problems in health care. I really enjoyed working with students and researchers at the School of Public Health to find ways to tackle these problems.
I am currently an assistant professor at the University of South Carolina Arnold School of Public Health.