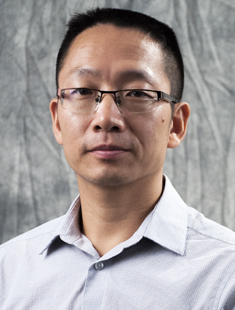 Professor
Curriculum Vitae
Contact
Epidemiology & Biostatistics
212 Adriance Lab Rd.
1266 TAMU
College Station , TX 77843-1266
xiaohui.xu@tamu.edu
Phone: 979.436.9500

Education and Training
University of Pittsburgh, PhD, Epidemiology, 2007
Fudan University, MA, Environmental Health, 2002
Zhejiang University, MD, Preventive Medicine, 1999
Research Interests
Air pollution epidemiological studies
Studying susceptible population to environmental exposures modified by genetics, pre-existing health conditions, and co-exposure to other factors, etc;
Maternal and child health
Environmental exposure assessment
Spatial epidemiology
Teaching Interests
Epidemiological Methods
Exposure Assessment
Environmental Epidemiology
Representative Publications
Xu X, Dailey BA, Talbott EO, Ilacqua VA, Kearney G, Nabih Ra.  Associations of serum concentrations of organochlorine (OC) pesticides breast cancer and prostate cancer in US Adults. Environ Health Perspect. 2010 118(1):60-6. [PMID:20056587]
Xu X*, Cook RL, Ilacqua VA, Kan H, Talbott EO. Racial Differences in the Effects of Postnatal Environmental Tobacco Smoke on Neurodevelopment.  Pediatrics. 2010 Oct; 126(4):705-11. [PMID:20855396]
Xu, X*; Hu H; Daily AB, PhD; Kearney G; Talbott  EO; Roberts CL. Potential Health Impacts of Heavy Metals on HIV-Infected Population in USA. PLoS One. 2013 Sep 2;8(9):e74288. doi: 10.1371/journal.pone.0074288.
Xu X*; Hu H; Roth J; Sandie H. Ambient Air Pollution and Hypertensive Disorder of Pregnancy in Jacksonville, Florida. J Epidemiol Community Health. 2014 Jan;68(1):13-20. [PMCID: PMC3878158]
Xu X*; Ha S; Kan H; Hu H; Curbow BA; Lissaker CTK. Health Effects of Air Pollution on Length of Respiratory Cancer Survival. BMC Public Health. 2013 Sep 3;13(1):800.
Ha S., Hu H., Roussos-Ross D., Kan H., Roth J., Xu X*. The effects of air pollution on adverse birth outcomes. Environmental Research, 2014 (134): 198–204.
Hu H, Odedina FT, Reams RR, Lissaker CTK, Xu X*. Racial Differences in Age-Related Variations of Testosterone Levels among US Males: Potential Implications for Prostate Cancer and Personalized Medication. REHD. 2015 2 (1):69-76.
Ha S., Hu H., Roth J., Kan H., Xu X*. Associations Between Residential Proximity to Power Plants and Adverse Birth Outcomes. Am J Epidemiol. 2015 Aug 1;182(3):215-24. doi: 10.1093/aje/kwv042. 
Hu H, Ha S, Warner TD, Roth J, Kan H, Henderson B, Xu X*. Association of Atmospheric Particulate Matter and Ozone with Gestational Diabetes Mellitus. Environmental Health Prospective.2015,  Environ Health Perspect; DOI:10.1289/ehp.1408456.
Chen R, Zhao A, Chen H, Zhao Z, Cai J, Wang C, Yang C, Li H, Xu X, Ha S, Li T, Kan H. Cardiopulmonary benefits of reducing indoor particles of outdoor origin: a randomized double-blind crossover trial of air purifiers. Journal of the American College of Cardiology. J Am Coll Cardiol. 2015 Jun 2;65(21):2279-87. doi: 10.1016/j.jacc.2015.03.553.