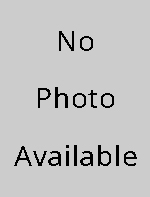 Director of Curriculum Development in the Office of Academic Affairs
Contact
212 Adriance Lab Rd.
1266 TAMU
College Station , TX 77843-1266

Biography
Rick A. Danko, DrPH, has over thirty years of experience in public health planning, policy assessment, community development, and program administration in domestic and international arenas. He is currently Director of Curriculum Development in the Office of Academic Affairs at Texas A&M University School of Public Health. Special focal work areas have included development of an undergraduate program in public health, creation of an integrated core curriculum for the Masters in Public Health, practice of international public health disaster management, and accreditation of state and local health departments with the Public Health Accreditation Board.
Prior to joining Texas A&M University, Dr. Danko spent nearly eighteen years in Texas state health agency service and executive leadership in program administration, health policy, planning, and health workforce development. Most recently he directed the Texas Department of State Health Services' Center for Program Coordination, Policy and Innovation, and led the Office of Academic Linkages, where he coordinated partnerships for education, research, and practice. During this time, he was active as Adjunct Assistant Professor at University of Texas, Texas A&M, and University of North Texas schools of public health.
Earlier in his career Dr. Danko served on the faculty of the Schools of Medicine and Nursing through the World Health Organization Collaborating Center for International Health and the Office of Educational Development at the University of Texas Medical Branch in Galveston, with a focus on health professionals' capacity for applied problem solving research. He also conducted community assessment and investigated community health development and systems of primary health care with the UT School of Public Health's Center for Health Policy Studies.
Dr. Danko completed a Master of Public Health and a Doctorate of Public Health at the UT School of Public Health in Houston. His dedication to public health and community development stems from his experience as a US Peace Corps Volunteer in Kenya.