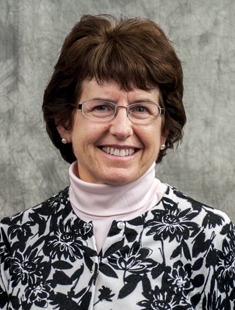 Instructional Assistant Professor
Curriculum Vitae
Contact
Environmental and Occupational Health
212 Adriance Lab Rd.
1266 TAMU
College Station , TX 77843-1266
lcizmas@tamu.edu
Phone: 979.436.9324
Google Scholar Profile
Scholars@TAMU Profile

Education and Training
Texas A&M University, PhD
Duke University, Nicholas School of the Environment, MEM (Master of Environmental Management)
Princeton University, BA
Research Interests
Water reuse and sustainability
Occurrence and toxicity of drinking water contaminants
Health effects of complex mixtures
Chemical exposure assessment in underserved communities
Teaching Interests
Environmental Toxicology
Toxicology in Public Health
Hazardous Materials Management
Representative Publications
Brewster C, Sharma VK, Cizmas L, McDonald TJ. 2017. Assessment of hydrocarbon contamination in sediments from the Lower Fox River, Wisconsin. Environmental Science and Pollution Research e-pub ahead of print, December 5, 2017; https://doi.org/10.1007/s11356-017-0819-z .
Liberatore HK, Plewa MJ, Wagner ED, VanBriesen JM, Burnett DB, Cizmas LH, Richardson SD. 2017. Identification and comparative mammalian cell cytotoxicity of new iodo-phenolic disinfection by-products in chloraminated oil and gas wastewaters. Environmental Science and Technology Letters 4:475-480. 
Li C, Dong F, Feng L, Zhao J, Zhang T, Cizmas L, Sharma VK. 2017. Chlorine decay and trihalomethane formation following ferrate(VI) preoxidation and chlorination of drinking water. Chemosphere 187:413-420.
Li C, Dong F, Feng L, Zhao J, Zhang T, Cizmas L, Sharma VK. 2017. Bacterial community structure and microorganism inactivation following water treatment with ferrate(VI) or chlorine. Environmental Chemistry Letters 15:525-530.
Feng M, Cizmas L, Wang Z, Sharma VK. 2017. Activation of ferrate(VI) by ammonia in oxidation of flumequine: Kinetics, transformation products, and antibacterial activity assessment. Chemical Engineering Journal 323:584-591.
Sharma VK, Yang X, Cizmas L, McDonald TJ, Luque R, Sayes CM, Yuan B, Dionysiou DD. 2017. Impact of metal ions, metal oxides, and nanoparticles on the formation of disinfection byproducts during chlorination. Chemical Engineering Journal 317:777-792.
Feng M, Cizmas L, Wang Z, Sharma VK. 2017. Synergistic effect of aqueous removal of fluoroquinolones by a combined use of peroxymonosulfate and ferrate (VI). Chemosphere 177:144-148.
He G, Li C, Zhang T, Zhao J, Sharma, VK, Cizmas L. 2017. Transformation of bisphenol A during chloramination in a pilot-scale water distribution system: Effect of pH, flow velocity, and type of pipes. Chemical Engineering Journal 312:275-287.
He G, Li C, Dong F, Zhang T, Chen L, Cizmas L, Sharma VK. 2016. Chloramines in a pilot-scale water distribution system: Transformation of 17β-estradiol and formation of disinfection byproducts. Water Research 106:41-50.
Adeboyega NF, Sharma VK, Cizmas L, Sayes CM. 2016. UV light induces Ag nanoparticle formation: roles of natural organic matter, iron and oxygen. Environmental Chemistry Letters 14:353-357. DOI 10.1007/s10311-016-0577-z
Trueblood AB, Forrester MB, Han D, Shipp EM, Cizmas LH. 2016. Pesticide-related poison center exposures in children and adolescents aged ≤ 19 years in Texas, 2000-2013. Clinical Toxicology 54(9):852-856.
Feng M, Wang X, Chen J, Qu R, Sui Y, Cizmas L, Wang Z, Sharma VK. 2016. Degradation of fluoroquinolone antibiotics by ferrate(VI): effects of water constituents and oxidized products. Water Research 103:48-57.
Trueblood AB, Shipp EM, Han D, Ross J, Cizmas LH. 2016. Pesticide-related hospitalizations among children and teenagers in Texas, 2004-2013. Public Health Reports 131:588-596.
Sharma VK, Johnson N, Cizmas L, McDonald TJ, Kim H. 2016. A review of the influence of treatment strategies on antibiotic resistant bacteria and antibiotic resistance genes. Chemosphere 150:702-714.
Trueblood AB, Rincon R, Perales R, Hollingsworth R, Miller C, McDonald TJ, Cizmas L. 2016. A pilot study of changes in environmental knowledge and behaviors among Head Start employees and parents following environmental health training in Webb County, TX. Journal of Immigrant and Minority Health 18:135-142. PMID: 25538003.
Cizmas L, Sharma VK, Gray CM, McDonald TJ. 2015. Pharmaceuticals and personal care products in waters: occurrence, toxicity, and risk. Environmental Chemistry Letters 13:381-394.
Ross JA, Trueblood AB, Donnelly KC, Cizmas LH. 2015. Household pesticide use in colonias in Webb and Hidalgo Counties, South Texas, as assessed using a pesticide inventory. Texas Public Health Association Journal 67(3): 7-10.
Cizmas L, Ackerman L, Donnelly DA, Donnelly KC, McDonald TJ. 2015. Measurement of organophosphate pesticides, organochlorine pesticides, and polycyclic aromatic hydrocarbons in household dust from two rural villages in Nepal. Journal of Environmental and Analytical Toxicology (http://dx.doi.org/10.4172/2161-0525.1000261). 
Phillips TD, Richardson M, Cheng YSL, He L, McDonald TJ, Cizmas LH, Safe SH, Donnelly KC, Wang F, Moorthy B, Zhou G-D. 2015. Mechanistic relationships between hepatic genotoxicity and carcinogenicity in male B6C3F1 mice treated with polycyclic aromatic hydrocarbon mixtures. Archives of Toxicology 89(6):967-977. PMID: 24888377.
Carrillo-Zuniga G, Donnelly KC, Cortes DE, Olivares E, Gonzalez H, Cizmas, L. 2009. Border Health 2012: Bi-National collaboration to develop an outreach environmental education program. Public Health Reports 124:466-470. PMID: 19445425. 
Barbee GC, Barich J, Duncan B, Bickham JW, Matson CW, Hintze CJ, Autenrieth RL, Zhou GD, McDonald TJ, Cizmas L, Norton D, Donnelly KC. 2008. In situ biomonitoring of PAH-contaminated sediments using juvenile coho salmon ( Oncorhynchus kisutch). Ecotoxicology and Environmental Safety 71(2):454-64. PMID: 18304636.
Naspinski C, Lingenfelter R, Cizmas L, Naufal Z, He LY, Islamzadeh A, Li Z, Li Z, McDonald T, Donnelly KC. 2008. A comparison of concentrations of polycyclic aromatic compounds detected in dust samples from various regions of the world. Environment International 34(7):988-93. PMID: 18452990.
Donnelly KC, Huebner HJ, Claxton LD, Calvin JA, Vos GA, Cizmas L, He L. 2005. Biodegradation of simple chemical mixtures in soil. Environmental Toxicology and Chemistry 24(11):2839-2845. PMID: 16398121. 
Cizmas L, McDonald TJ, Phillips TD, Gillespie AM, Lingenfelter RA, Kubena LF, Phillips TD, Donnelly KC. 2004. Toxicity characterization of complex mixtures using biological and chemical analysis in preparation for assessment of mixture similarity. Environmental Science and Technology 38:5127-5133. PMID: 15506208. 
Cizmas L, Zhou G-D, Safe SH, McDonald TJ, Zhu L, Donnelly KC. 2004. Comparative in vitro and in vivo genotoxicities of 7H-benzo[ c]fluorene, manufactured gas plant residue (MGP), and MGP fractions. Environmental and Molecular Mutagenesis 43:159-168. PMID: 15065203.
Carrillo-Zuniga G, Coutinho C, Shalat SL, Freeman NCG, Black K, Jimenez W, Calvin J, Ramirez J, Marchenko Y, Cizmas L, Donnelly KC. 2004. Potential sources of childhood exposure to pesticides in an agricultural community. Journal of Children's Health 2(1):29-39.
Donnelly KC, Lingenfelter R, Cizmas L, Falahatpisheh MH, Qian Y, Tang Y, Garcia S, Ramos K, Tiffany-Castiglioni E, Mumtaz MM. 2004. Toxicity assessment of complex mixtures remains a goal. Environmental Toxicology and Pharmacology18:135-141. PMID:21782742
Reeves WR, McDonald TJ, Cizmas L, Donnelly KC. 2004. Partitioning and desorption behavior of polycyclic aromatic hydrocarbons from disparate sources. Science of the Total Environment 332:183-192. PMID: 15336901.
Cizmas L, Barhoumi R, Burghardt RC, Reeves W R, He L, McDonald TJ, Donnelly KC. 2003. A comparison of two methods for fractionating complex mixtures in preparation for toxicity analysis. J. Tox. Environ. Health, Part A 66:1351-1370. PMID: 12851116.
Howe AC, Cizmas L, Bereman R. 1999. Eutrophication of Lake Wingra: a chemistry-based environmental science module. J. Chem. Education 76:924-926.