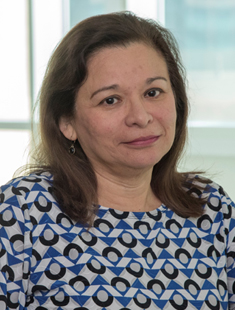 Associate Professor
Director, Program on Asthma and Research Education
Curriculum Vitae
Contact
Program on Asthma Research and Education Environmental and Occupational Health
212 Adriance Lab Rd.
1266 TAMU
College Station , TX 77843-1266
gcarrillo@tamu.edu
Phone: 979.436.0963
Google Scholar Profile
Scholars@TAMU Profile

Education and Training
Tulane University School of Public Health and Tropical Medicine, ScD, Environmental Health Science, 1993
Tulane University School of Public Health and Tropical Medicine, MPH, Health Systems Management, 1989
Tulane University School of Public Health and Tropical Medicine, MSPH, Environmental Toxicology and Risk Assessment, 1989
University of Merida Yucatan, Mexico, MD Program, 1983
Research Interests
Asthma
House safety
Healthy homes and children
Environmental health
Teaching Interests
Border Health Risk Assessment and Management
Children Environmental Health
Representative Publications
Carrillo Zuniga G, Kirk S, Hernandez D, Nadeau N, Chong-Menard B, Lucio R, Zuniga M. A Multi-Institutional Collaboration to Develop Asthma Education for School Settings in South Texas. Public Health Reports (In Press).
Carrillo Zuniga, G., Kirk, S., Hernandez, T. A Focus on Asthma and Individual Health Plans: A Survey of Texas Schools. Journal of Asthma & Allergy Educators. (In press).
Zuniga Miguel, Carrillo-Zuniga Genny, Seol Yoon Ho, Fos Peter. (2009)"Multi-Criteria Assessment of County Public Health Capability Disparities". Journal of Health and Human Service Administration., Vol. 32 No. 3
Carrillo Zuniga G., Donnelly K.C., Cortes, D.E., Olivares, E., Gonzalez, H., Cizmas, L.H. Border Health 2012: Binational Collaboration to Develop an Outreach Environmental Educational Program. Public Health Reports, 2009 May/June, Vol.124, No. 3: 466-470
Carrillo-Zuniga G, Dadig, B, Guion, W, Rice, V. Awareness of the National Standards for Culturally and Linguistically Appropriate Services (CLAS) at an Academic Health Center. Submitted to The Health Care Manager. The Health Care Manager, 2008, Vol. 27, No. 1, pp.45-53.
Carrillo-Zuniga, G., Coutinho, C., Shalat, S.L., et.al. "Potential Sources of Childhood Exposure to Pesticides in an Agricultural Community". Journal of Children's Health, 2005, Vol. 2:1: 29-39.The Health Care Manager, 2008, Vol. 27, No. 1, pp.45-53.
Sumaya, C., Carrillo-Zuniga, G., Kelley, M., May, M., Zhu, L., and K.C. Donnelly. Linking Research to Health Promotion in Texas Colonias. Journal of Community Health. American Journal of Health Studies. 2006: 21(4).