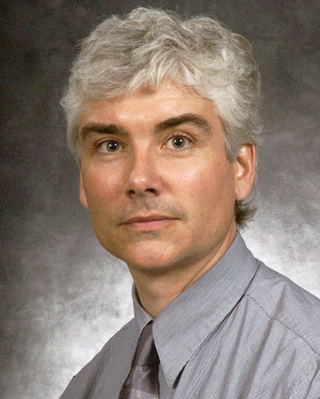 Growing up in Great Brittan, many things shaped Dr. Dennis Gorman's worldview. One of these things includes traveling between the United States and Great Britain as a child. He reflected on all of the shops and entertainment in the United States when he was young and considering how different everything seemed. However, now he notes that when he travels to different places even between different states there is a lot of sameness.
"The restaurants are the same and the stores are the same even the airports look the same. In part this is due to globalization but also the sameness to making things less interesting."
Diversity of surroundings, ideas and identities is interesting. Diversity, from Gorman's perspective not only contributes to various identities, but also to different ideas and intellectual perspectives,
"As a department head here, we have a very diverse department. I am not sure we actively sought to do that. We sought out intellectual diversity and ended up with many different people."
In the department, Gorman and his team encourage the flow of ideas and people bringing different ideas to the table. From his perspective, the openness to different perspectives and encouragement of different ways of thinking cultivated a diverse and productive team.
To build a diverse team openness is important. "There is a limitation if you recruit from one area rather than various perspectives." Recruitment is part of the diversity equation and this includes looking outside a small radius and into other locations and cultures.
"Drawing on people's experiences and knowledge and also looking outside of one institution and even beyond the United States is what has helped our department be diverse. Diversity of thought is valuable and ensures that many different views and perspectives are represented."
Where people live can also influence their worldview in addition to other aspects of identity. Considering different worldviews and equity issues, Gorman speaks from a place of experience in working with the faculty in his department. He acknowledges that his team is representative of various skills and experience levels. Everyone brings something different to the table. "I strive to ensure that there is an equitable division of labor on the team, making decisions is a collective process." He attributes this leadership style to supporting the work of his colleagues as well as ensuring everyone is sharing in the responsibilities of the department. Additionally, Gorman believes that sharing the decision making and responsibilities of the office are important to equality on his team.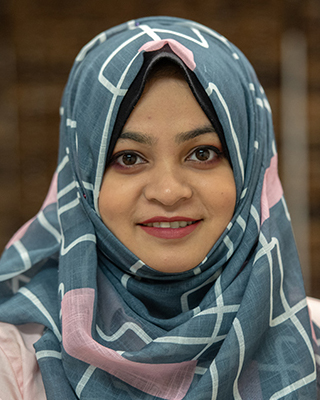 I am from a developing country where an overwhelming majority of people do not have access to proper healthcare. The lack of education and awareness concerning maternal and child healthcare is what encouraged me to pursue a career in public health.
After graduating with a master's degree in population sciences, I worked for the United Nations Population Fund, focusing on improving accessibility to maternal health services in my country, especially in the wake of the Rohingya refugee crisis. My research during this time helped me realize the potential of translating knowledge and skills of public health into effective interventions that can save lives on a large scale. The experience I gained while working for the UN also encouraged me to seek doctoral programs that would enhance my leadership role in public health.
As the first student from the Texas A&M School of Public Health to receive a fellowship from the Hagler Institute for Advanced Study, I am working with Dr. Peter Hotez, an internationally recognized expert on tropical disease and vaccinations, to develop a vaccine risk index for measles. This vaccine risk index will help determine the factors contributing to vaccination coverage. Vaccine hesitancy has now emerged as a major force impacting vaccine coverage. I've learned so much through this project and enjoy working with researchers and faculty to save millions of lives.
The loyalty and respect that flows through the School of Public Health with endless opportunities for research arm students with the knowledge and skills they need to change the world. Although I am 8,000 miles away from Bangladesh, my involvement with the School of Public Health makes Texas A&M feel like home.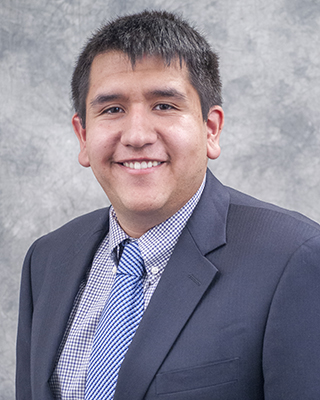 Victor Rivas shared his experience growing up and attending a school where there was not much difference between the students. He didn't see a wide spectrum of experience until he entered college.
"I went to an all-boys Catholic school and mainly Hispanic. It wasn't until college that I started thinking about how groups work and how people have different perspectives. Now working with different people, there is value in having a variety of different point of views."
Diversity, from Rivas' perspective, is incorporated as a cornerstone in the workplace and in graduate school. When working on group projects he explained that not everyone sees a problem or issue the same as you do. Rivas describes a current team project conducting a community health needs assessment. He describes the various identities, ages, nationalities and experience levels that comprise the group.
"We come from different walks of life. Taking it at face value we wouldn't be able to make it work, but we are able to come together to complete the project to the best of our ability."
On the surface, difference can seem divisive, yet Rivas sees difference as an opportunity to learn more about himself and others and develop relationships. Personal and professional relationships are important to Rivas. As he shared his workplace experiences, he considered the various perspectives of his current teammates.
"I feel that when you have a work culture that fosters different opinions and backgrounds you can look beyond personal perspective. Not being open to other ideas will keep you from being able to see things from a different perspective. Equality overall is having a different point of view and mutual respect for people and their ideas."
Being open to other ideas and points of view influences Rivas' interest in understanding health disparities. When dealing with community health needs, health educators need to be able to appeal to the segment of the community a certain way. Rivas emphasizes the importance of being able to gain their trust and take their perspective into account so they can be part of the solution for their community.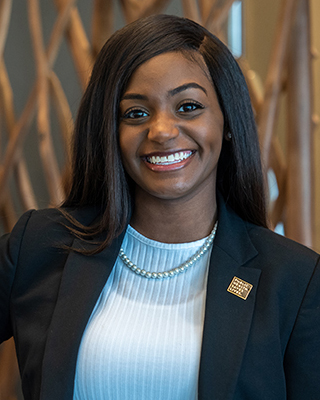 I took one public health class during my sophomore year at Texas A&M and immediately fell in love with the field. The MPH core curriculum provides students with the proper skillset to tackle a broad range of health issues. I appreciate the challenging curriculum because it forces students outside of their comfort zone and exposes them to research from world-renowned faculty.
I received a scholarship from the Maternal and Child Health Organization at the school that allowed me to continue my passion for raising awareness of high maternal mortality rates among black women. My studies at the School of Public Health have helped prepare me to make informative presentations for women across campus on this important topic. I also planned a disease outbreak simulation for the Student One Health Association, where I was responsible for creating an emerging disease outbreak scenario for students to solve. Once again, the knowledge I learned in my classes at the school of public health helped me tremendously. 
The faculty and staff at the School of Public Health are so supportive of student's goals and aspirations. During my first day of class, my epidemiology professor approached me to have a one-on-one conversation about my career goals, which is just one example that makes the School of Public Health stand out from other colleges.
I have grown so much as a person and young professional here at Texas A&M. After graduation, I want to pursue a career that allows me to apply the data analytical skills and epidemiological methods I have learned to make a positive impact on the lives of many.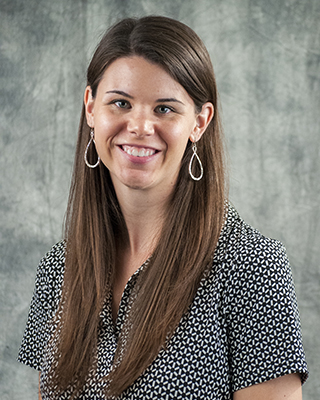 Growing up in an established suburban area with a broad mix of people, Martin recognized from an early age that diversity can enrich lives rather than making them more difficult. "I am just one person and I think it is important to look outside of ourselves and see how we interact with the world." Both diversity and inclusion in all forms is an enriching part of life for Martin. She identifies the personal benefit she derived from growing up in a diverse environment that taught her the value of surrounding yourself with different ideas and people.
Martin describes that her past and current work experience has shaped her view of diversity, inclusion and equity.
"Before coming to academia I worked with organizations that served families. As a health educator I worked with a lot of low income and international families. I saw how cultural norms influenced how they deal with health issues. Their willingness to share their experiences really helped me understand where they were coming from and where they were currently at, to help them navigate the system and get their family's needs met."
She continued to express the importance of taking time to understand culture. Until you understand someone's culture, "you are not acknowledging a certain part of the puzzle." Part of the puzzle for Martin is learning how someone's culture is different from her own.
In addition to cultural competency, equity in the workplace and in society is highly valued by Martin.
"I think that working toward equality is something we all need to be aware of and strive for to give people their best chance at flourishing. Recognizing differences is also an important part of being able to address equality; if we don't recognize that inequities are there then it is harder to close the gap."
She continues to explain that an individual's environment can impact how we perceive equality. Martin's work and work environment promotes equity, but she realizes that outside of her work and inner circle, equity issues are not always openly discussed.
To move the discussion on equity forward, Martin considers the role of her current work in health disparities. She says, "we try to take a participatory approach to projects to make sure that evaluation and the work we are doing is inclusive. Everything must be culturally sensitive." Taking this approach Martin expresses the goal to support organizations in designing, implementing, and evaluating inclusive programs that promote diversity to close disparity gaps.
"That's really how I see a portion of our work – contributing to and supporting people who are doing direct service and shouldering some of the burden to allow them to invest in the people part of their work instead of struggling with the evaluation and administrative parts."
Collaborating with people who view the world differently is a key element of her work and value system.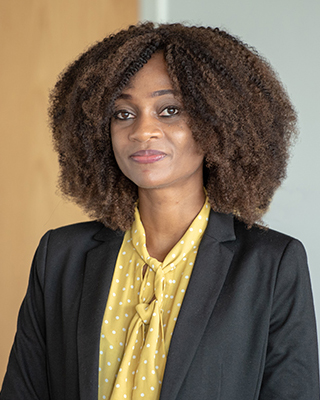 My youngest child was three months old when I first arrived. With the help of many faculty members, I was able to quickly adjust and thrive at the School of Public Health.
I recently started my project with the Albert Schweitzer Fellowship. This program funds projects that serve people and offers prevention education to those in underserved areas. My project will organize a prenatal workshop for mothers in the Brazos Valley and surrounding area. We will teach mothers and pregnant women about child abuse prevention methods and prenatal health education. I partnered with Scotty's House, a child advocacy center, and the Prenatal Clinic to carry out the workshops, which are being provided in the Brazos Valley during the next year.
When I first got here, I also noticed places around campus that lacked resources such as changing tables for babies in the bathrooms. I plan to use A&M as case study and conduct a survey to better understand what resources student mothers at Texas A&M may need.
My husband and his family really pushed me to attend A&M because of the prestigiousness, affordability and research. Now that I am here, I have been a part of many projects that have hopefully had a positive impact on different groups in the area. I have a passion for promoting the health of children and mothers, and my projects and involvement at the School of Public Health have allowed me to accomplish this goal.