Lesley E. Tomaszewski, PhD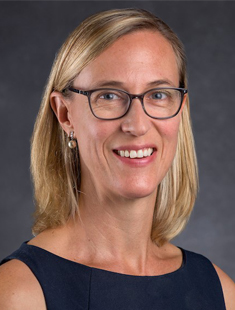 Lesley
E.
Tomaszewski
, PhD
Instructional Associate Professor
Deputy Director, MHA Program
Curriculum Vitae
Contact
Health Policy & Management
212 Adriance Lab Rd.
1266 TAMU
College Station , TX 77843-1266
lesleyt@tamu.edu
Phone: 979.436.9461

Education and Training
Texas A&M University, PhD, Human Resource Development
Texas A&M University, MS, Human Resource Development
Texas A&M University, BA, Anthropology
Texas A&M University, Texas Center for the Advancement of Literacy and Learning, Post-doctoral Fellowship
Research Interests
Social Learning and identity formation
Gender in the workplace
Andragogy and curriculum development
Employee journey and employee engagement
Motivation in the workplace
Teaching Interests
Human Resource Management
Management
Project Management
Qualitative Research
Representative Publications
Tomaszewski, L., Zarestky, J., & Gonzalez, E. (2020). Planning Qualitative Research: Design and Decision Making for New Researchers. International Journal of Qualitative Methods, 19, 1609406920967174.

Ajayi, K., Kesiena, O., Uwak, I., Tomaszewski, L., Nuzhath, T., Appiah, B., Okeke, U., Odonkor, G., & Garney, W. (2020, August 20). A mixed-method analysis of Facebook posts on the COVID-19 pandemic. https://doi.org/10.31235/osf.io/p69sk

Kaunas, C.L., Tomaszewski, L., & Yennello, S.J. (2018) Transitioning from "two-body problem" to "dual-career opportunity": a long and arduous journey. In M. Mora, A. Qubbaj, & M. McMahon, Advancing Women in Academic STEM fields through Dual-Career Policies and Practices. Charlotte, NC: Information Age Publishing.

Lub, X.D., Breuker, H., & Tomaszewski, L. (2018). Leadership and competencies. In: Melissen, F., Rest, J.P. v. d., Josephi, S., & Blomme, R. (2018). Hospitality Experience: An Introduction to Hospitality Management (Second edition.). Groningen: Noordhoff Uitgevers.

Kash, B.A, McKahan, M., Tomaszewski, L., & McMaughan, D. (2018). The Four Ps of Patient Experience: A New Strategic Framework Informed by Theory and Practice. Health Marketing Quarterly, 35(3), 1-13.

Davis, E., Menser, T., Cerda Juarez, A., Tomaszewski, L., & Kash, B. (2018). Examining Healthcare Systems: A Market Analysis for Kenya. European Journal of Training and Development.

Kash, B.A., Tan, D., Tomaszewski, L., & Tittle, K.O. (2016). The Pediatric Medical Home: What Do Evidence-based Models Look Like? American Journal of Accountable Care 4, 34-40.