Gilbert Ramirez, DrPH, MPH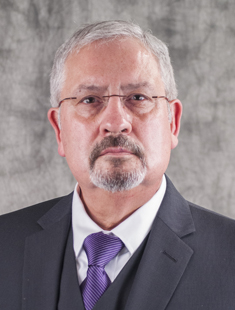 Gilbert
Ramirez
, DrPH, MPH
Professor
Curriculum Vitae
Contact
Health Policy & Management
212 Adriance Lab Rd.
1266 TAMU
College Station , TX 77843-1266
gil_ramirez@tamu.edu
Phone: 979.436.9419

Education and Training
National Board of Public Health Examiners, CPH, 2011
University of Texas Health Science Center at Houston, DrPH, Health Services, 1986
University of Hawaii, MPH, Environmental Health Management, 1982
Webster University, MA, Health Care Management, 1978
East Tennessee State University, BS, Environmental Health, 1975
Research Interests
Systematic Review Methodology
Cumulative Meta-Analysis
Decision Making Sciences
Evidence-based Practice
Leadership Studies
Representative Publications
Brown SA, Becker BJ, Garcia AA, Brown A, Ramirez G. Model-driven meta-analysis for informing health care: A diabetes meta-analysis as an exemplar. West J Nurs Res, published online 19 August 2014.,http://wjn.sagepub.com/content/early/2014/08/16/0193945914548229.
Chiquette E, Toth P, Ramirez G, Cobble M, Chilton R. Treatment with exenatide once weekly or twice daily for 30 weeks is associated with changes in several cardiovascular risk markers. Vascular Health and Risk Management 2012:8 621-629.
Gutierrez J, Ramirez G, Rundek T, Sacco RL. Statin therapy in the prevention of recurrent cardiovascular events: a sex-based meta-analysis. Arch Intern Med. 2012 Jun 25; 172(12): 909-19.
Mendy A, Gasana J, Vieira ER, Forno E, Patel J, Kadam P and Ramirez G. Endotoxin Exposure and Childhood Wheeze and Asthma: A Meta-Analysis of Observational Studies. Journal of Asthma, 48: 685-693, 2011.
Ramirez, G. Improving the health of populations - evidence for policy and practice action. Journal of Evidence-based Medicine. November 2009.
Anderson LM, Quinn TA, Glanz K, Ramírez G, Kahwati LC, Johnson DB, Ramsey Buchanan L, Archer WR, Chattopadhyay S, Kalra GP, Katz DL. The effectiveness of worksite nutrition and physical activity interventions for controlling employee overweight and obesity: a systematic review. AJPM Vol 37 (4), pg 340-357, Oct 2009.
Mullen PD, Ramírez G. The promise and pitfalls of systematic reviews. Annu Rev Public Health 2006, 27:81-102, 2006.
Ezzo J, Vickers A, Richardson MA, Allen C, Dibble SL, Issell B, Lao L, Pearl M, Ramirez G, Roscoe JA,Shen J, Shivna, J, Streitberger K, Treish I, Zhang G. Acupuncture-point stimulation for chemotherapy-induced nausea and vomiting. J Clin Oncology, Vol 23, No. 28 (Oct 1), 2006: pg 7188-1798.
Chiquette E, Ramírez G, DeFronzo R. A meta-analysis comparing the effect of thiazolidenodines on cardiovascular risk factors. Archives Int Med, Vol 164, 2004, 2097-2104.