Itza Mendoza-Sanchez, PhD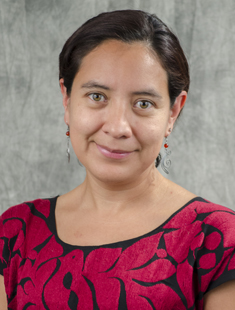 Itza
Mendoza-Sanchez
, PhD
Assistant Professor
Curriculum Vitae
Contact
212 Adriance Lab Rd.
1266 TAMU
College Station , TX 77843-1266
itzamendoza@tamu.edu
Phone: 979.436.9329
Scholars@TAMU Profile
Google Scholar Profile

Education and Training
Texas A&M University, PhD, Civil Engineering (Environmental)
Texas A&M University, MS, Civil Engineering (Water Resources)
Instituto Politécnico Nacional, Mexico, BS, Civil Engineering
Research Interests
Mathematical and experimental models for assessing transport, transformation and persistence of contaminants in the environment.
Organics trapped and sorbed in soils as a source zone of groundwater contamination.
Physical and biological factors that control bioremediation of contaminated plumes in groundwater.
Water balance modeling to quantify ground water - surface water interactions.
Emerging contaminants, specifically evaluating the persistence of heavy-metals in mining environments and predicting antibiotics transport in soils.